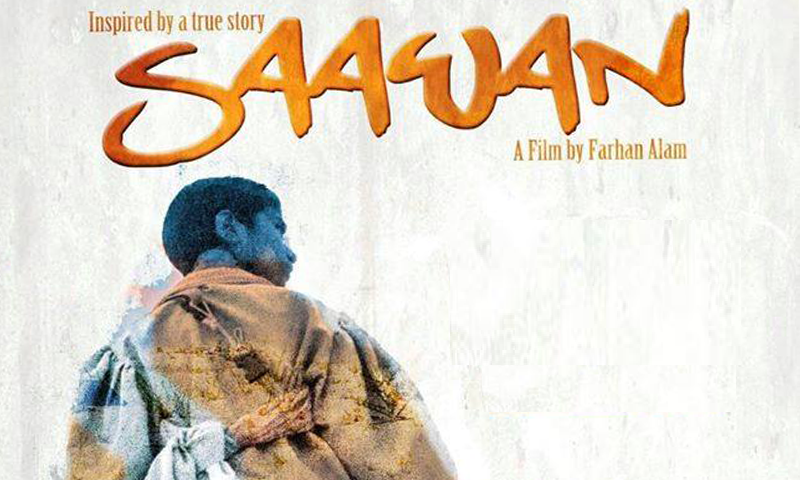 The movie won the 'Best Feature Film Award' once again but this time in All Lights India International Film Festival.
This year has been incredible for Farhan Alam's movie Saawan which has been bagging one accolade after another since it first released. So far the film had won 'Best Foreign Language Feature' at The Madrid International Film Festival as well as two awards at The Social World Film Festival in Italy and also the 'Best Foreign Film Award' at the Alexandria Film Festival in Virginia, USA.
Saawan has also been selected as Pakistan's entry to the Foreign Language Film category at the Oscars 2018. But just when we thought that the movie had been appreciated enough, we get to hear the good news that it has won another award, another 'Best Feature Film' but this time at the All Lights India International Film Festival which has made us proud of the team yet again.
The news was shared by Saawan's director Farhan Alam on his social media page, where he not only announced but also congratulated his team as well. "I have just found out that we have won Best Feature Film at the All Lights India International Film Festival. This festival was held in Hyderabad India, the birthplace of my late grandfather," shared the director.
Read : Saawan is Pakistan's official Academy Award submission
Adding further, Farhan shared how thrilled he was for the win. "I am so honored and thrilled that we have been so blessed on the journey. Without everyone's hard work, dedication and support I don't believe we could have made it so far."
The movie has been written and produced by Mashood Qadri and is based on a true story of a disabled child who lives in a valley in the mountains of Balochistan, who is rejected by his father, intimidated by society, harassed by friends and left alone due to his disability. Strengthened by memories and dreams of the love of his mother, he begins a perilous journey back to his family in the main city.
"We want to dedicate this award to all people with disabilities (ones that can be seen and ones that can't) and to all the missing children in the world, you are loved and may Allah keep you safe," wrote an emotional Farhan Alam and won our hearts.
Produced by Qadri under the banner of Kalakaar Films, Saawan's cast includes Saleem Mairaj, Syed Karam Abbas, Arif Bahalim, Najiba Faiz, Tipu Sharif and Imran Aslam to name a few.
So on this win yet again, HIP would like to congratulate the entire team of Saawan as they continue to make Pakistan proud on the international platform.