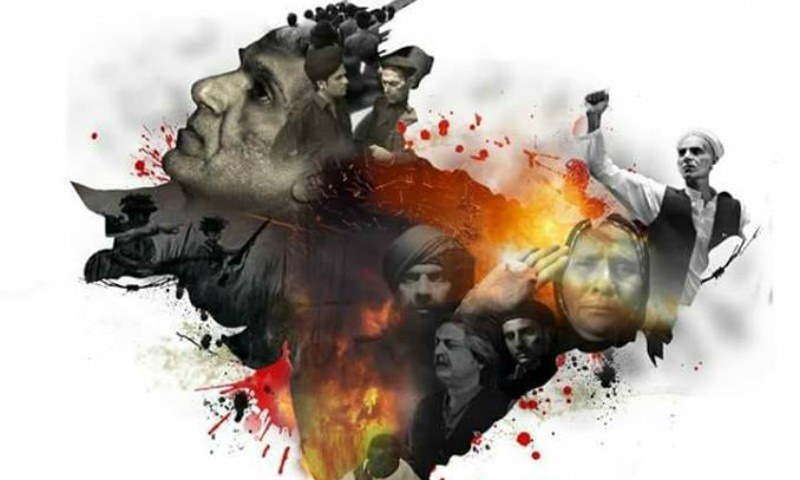 "It's my dream project and I hope everyone is going to love watching their living legend on the screen," Jari Ali
Although we always praise established film makers, at times it is good to step away a bit and focus on the emerging talent, of which we have plenty in our industry. In the past few months we have been left quite impressed by students from Iqra Universty who with their short films have managed to create quite a buzz. We specially want to mention Ali Sohail and Family films whose Arz-e-Pakistan even got the highest award at India Film project as well as the best travel commercial award in Russia.
Arz-e-Pakistan wins best travel commercial award in Russia!
And so recently when we came across the trailer of another patriotic short film called 335139- The Untold Story we were naturally intrigued to learn more about it.
The first thing which actually caught our eye was the title which is in numbers giving us the hint that maybe it is a code of some form but when we asked the director, Syed Jari Ali, about it he shared, "The name itself is a suspense as the whole film depends on these numbers."
With that leaving us more curious, we're certain we're in for a suspense ride with this upcoming short film.
The trailer of 335139- The Untold Story shows that it is patriotic based short film which has a impressive start with some well shot scenes by Ali. Even though on the sober side, partition is a topic one never gets tired of watching, so how successful will this team's effort be is something we will have to wait and see.
"This is an upcoming film made by independent film making students with proper celebrity cast which includes Saifee Hasan , Malik Raza and Waqqas khan to name a few," shared Jari Ali, the director.
Talking about how did the idea for the film came to him, Ali said, "I was watching this awards ceremony on YouTube where I saw this person and I immediately googled about him and what I saw there was a person who fought for his country, was a legend but the saddest part was that most of the Pakistanis don't really know about him and it was there that I decided to highlight his story."
Adding further, Jari mentioned how he wanted to shed light on the hero's struggle. "I thought I could show his struggle to everyone. Even though it wasn't an easy task as this is a short film and I can't really show everything about him. But with the help of my team members we have succeeded in what we wanted to do."
With Saawan having created a path for films like these we were left wondering whether 335139 - The Untold Story would be a part of any international festival as well in the future?
"Yes it will take part but after it releases " said Jari Ali.
With 335139 - The Untold Story all set to release on January 4th 2018, we look forward to watching the short film as Jari Ali shared, "It's my dream project and I hope everyone is going to love watching their living legend on the screen."
With an honest thought behind the project, HIP would like to wish the entire team of 335139 - The Untold Story all the best with their short film which we are sure will touch an emotional chord with the audiences.