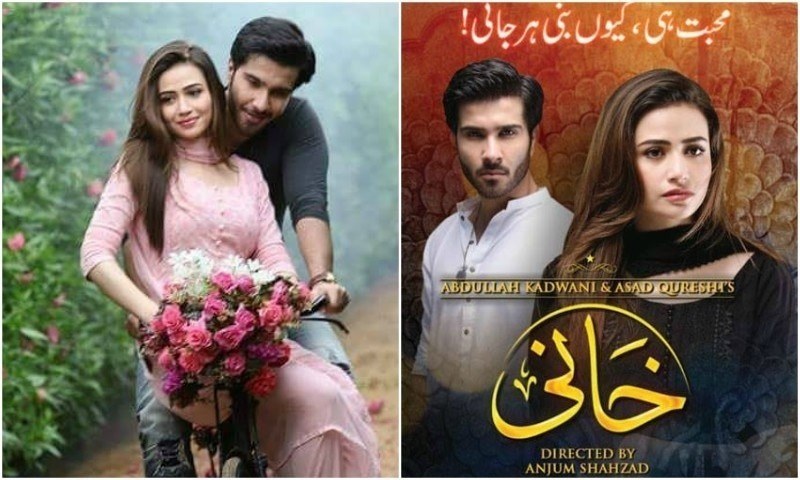 Feroze's excellent portrayal of Hadi remains the highlight of this entertaining play!

Khaani has piqued our interest since its first episode. Week after week this drama only grows in its intensity and brings about a new facade the Mirs are intent upon wearing with their power. Although episode six seemed slower in its pace, it had monumental developments for Hadi, who is now expecting a change of mind and heart for Khaani and Mir Shah who is entirely certain of the path his son is intent upon taking.
Khaani episode 5 review: The bitter realities of life are excruciating to watch on screen!
Hadi is obsessed about Khaani and why she is still unafraid of him. To make his tricks work or just to satiate his disturbed peace of mind, he goes upon trying to terrorize her wherever he can. But Khaani, after losing her most prized possession, her twin, has become a glacier, unwilling, relentless and absolutely brave. She is determined to make things work for the family, ensuring she takes Sarim's place, even if the loss cannot be fulfilled in the souls but for the family's financial gains only.
Mir Hadi's character is absolutely despicable. The way he is now roaming the streets obsessed with Khaani and why she's unafraid of him, depicts Hadi as shallow and yet very insecure. But we have to give it to Feroze Khan for his excellent portrayal of the character. Yes, we hate the character but we're absolutely loving Feroze's approach to being a psychopath that Hadi's character is turning out to be.
On the other hand, there is Khaani who absolutely hates him, has to quit studies and pursue two jobs to make up for the family's loss. Sana Javed's determination and her porcelain beauty as Khaani is commendable. The lady looks every part of her character, the loss etched on her face and her expressions right on point. Sana's dialogue delivery and the precision with which she enunciates each line is just about perfect.
Mir Shah is now afraid of the path he seems to find his son taking. Shah is a very calculated and ruthless person and owing to his experience, he knows very well what Hadi will be up to in a little more time and is now thinking of doing something to Khaani and finish Hadi's obsession once and for all.
The scene where Khaani and her sisters opened the surprize gift Sarim had left for Khaani is absolutely heartwrenching. No family should suffer such a loss. And even if this one is a story, its inspired by real life events and the realities pull at our hearts for the excruciating pain the families must go through.
Khaani episode 4 review: Mir Hadi is Feroze Khan's best to date!
7th Sky Entertainment, the largest entertainment company under Abdullah Kadwani and Asad Qureshi, director Anjum Shehzad and writer Asma Nabeel together have created a gut wrenching story of power, politics and the plight of those who're not in power with Khaani. And week after week, the intensity and intrigue with this play only continues to grow.