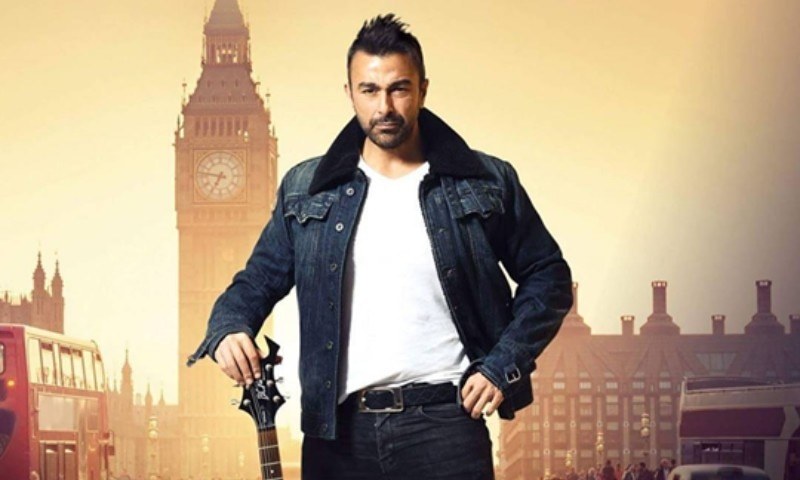 A blend of Sufi and Rock, Rahat Fateh Ali Khan and Sahir Ali Bagga have created magic with the track.
Ever since we saw the trailer of Shaan Shahid's Arth The Destination we've been hooked. The film's music was the first thing we noticed as the teasers made us sway to Sanwar De Khudaya by Rahat Fateh Ali Khan. Then came the trailer and gave us a glimpse of Murshed Ji and had us anticipating Arth's music album more than ever. And today when the official video of Murshed Ji released, we're certain about one thing, Arth is already a hit! Without a doubt, Murshed Ji is one of the best songs we've heard this year!
It feels Sahir Ali Bagga, the composer, just gets better and better with each song he decides to compose. Also his vocal capacity to sing at any range is commendable because Bagga has certainly pushed his limits with Murshed Ji. The song hooks you to its beats and its vocals by two maestros, Bagga himself and the amazing Rahat Fateh Ali Khan.
Read: Sanwar De Khudaya from Arth- The Destination is absolutely beautiful!
Murshed Ji is actually a blend of sufi and rock, a combustible combination for sure. We're certain this song is going to become viral right away. As far as our favorite part is concerned, we love the alaap by Rahat Fateh Ali Khan mid-song. Its as if you're losing yourself in a trance with Rahat's soulful voice. The arrangement has been perfect, all thanks to Bagga.
Another thing besides the song we liked was the video which complements the feel of Murshed Ji as Shaan plays a musician in the film and the song has him performing on the stage. Shaan is undoubtedly a superstar and his screen presence, especially in Murshed Ji sets the stage on fit. He looks absolutely fit and a rockstar to perfection. The looks, the body language and the atmosphere, Shaan as an actor and as a director has nailed each bit! The amazing jugalbandi Rahat and Shaan enjoy on stage comes across with energetic vibes, giving you goosebumps.
So here's to an amazing track from Arth The Destination, all set to release on December 21. Sahir Ali Bagga and Rahat Fateh Ali Khan have created magic with Murshed Ji and we are completely in love with the song.