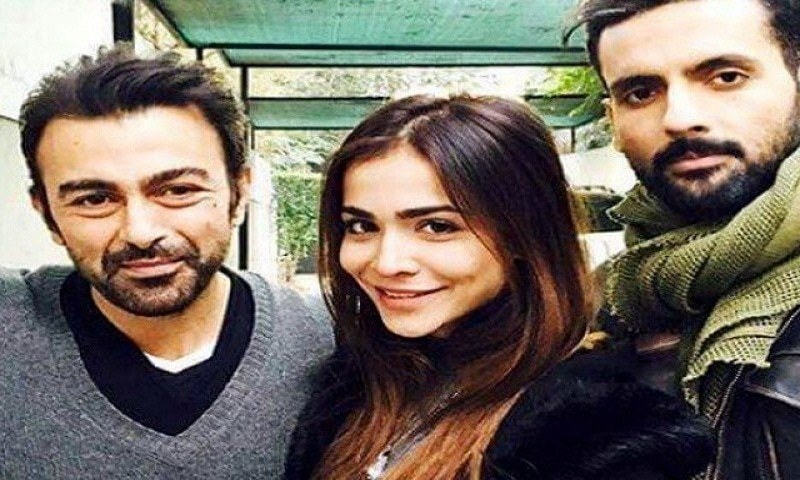 Amongst promotions, it comes as a refreshing surprise that the team has sought to highlight an issue that goes unnoticed

Before a woman is subjected to physical abuse by a partner, there are stages of emotional abuse, of crushing of her self-worth and a killing of her spirit that occur multiple times. But does this form of violence ever gets noticed? No! Most of the time, the emotional or verbal abuse isn't even registered as an abuse at all.
But thanks to UN Women Pakistan and other initiatives, at least someone is stepping up and seeking awareness about the issue. And now, the collaboration between the cast of Shaan Shahid's upcoming film Arth- The Destination and UN Women Pakistan, to highlight intimate partner violence, have our hopes pinned upon the video to create the much needed awareness in this society.
Video highlighting the many faces of violence against women goes viral!
The video defines a good man, has Uzma Hassan, Humaima Malick and Mohib Mirza questioning the norms and adding in what's right, what's considered right and what's a forced right in this society. Remember that, the video stresses upon the fact of opening up and speaking about the issue of intimate partner violence, something that goes largely unnoticed because it occurs behind closed door.
Arth – The Destination itself underscores, multiple social issues that go unquestioned under this society's 'contemporary consciousness' and hence the effort to raise awareness against domestic sexism, physical and mental abuse and gender roles within this society is a commendable effort on part of the film's team.
HIP Exclusive: "Arth is a depiction of reality," Mohib Mirza
Its important that intimate partner abuse be registered as damaging, infact more damage inflicting than physical abuse because the latter hurts the body while the former crushes the soul and kills self worth, a crime that needs punishment for sure!