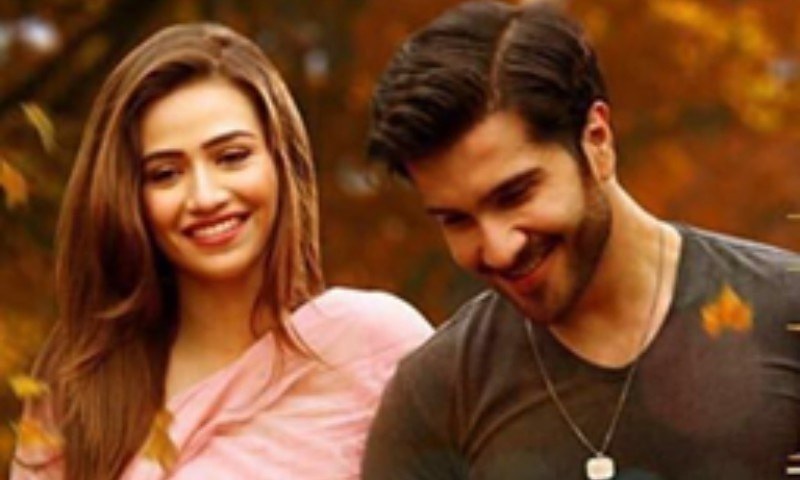 Mir Hadi keeps thinking to himself, imaging Khaani and telling her to be afraid of the day he becomes the actual Hadi!

Khaani has been holding us in its grip since it started airing and now 7 weeks into it, the drama is evolving with an intensity that makes the onlookers feel each and everything that goes on in the drama.
So Mir Hadi has finally accepted that he is falling in love with Khaani and is not even scared to admit that in front of his parents. In fact when Mir Shah tries to explain him the complexities of what he's doing, Hadi is arrogant and stays adamant on doing what he does.
For now he is busy stalking Khaani wherever she goes and it is rather creepy. And the way he proclaims infront of Khaani that he loves her, we're worried for both Hadi and Khaani. This obsessed man will either destroy her or himself in the emotion. Sana Javed as Sanam Khan is beautiful. The girl has put her best foot forward with Khaani. In fact Sana has aced Khaani's character more than her silver screen debut.
Khaani is worried about Hadi's change of emotion but she is not scared. She's just trying to gauge his reaction and his change of mind. Perhaps the girl is worried if Hadi will now pose problem for her future and hinder the way she is shouldering all her family's responsibilities.
Khaani episode 6 review: Hadi is now changing, will it bring more troubles for Khaani?
Mir Hadi's character is obessessive yet Feroze Khan's best to date. Hadi's temper tantrums and psychotic nature have been truly owned by Feroze Khan and yes, he looks absolutely gorgeous in his avatar. The thought changing process that Hadi is going through, in fact the genuine worry he had for Khaani when his father tried to kill her (in the upcoming episode promo), is enough to tell us that Hadi will definitely be Khaani's love interest. But how the story progresses and how the duo travel the path is yet to be seen. Because for now, Khaani even hates the mention of Hadi infront of her. For him he's nothing but a murderer, someone who took away her brother, her blood!
Khaani episode 5 review: The bitter realities of life are excruciating to watch on screen!
Each and every frame has been perfectly executed by director Anjum Shehzad. The onscreen bonding of the character comes off beautifully making you feel everything that is being portrayed. The story is captivating and makes us wonder how and if Khaani will have a change of heart for Hadi. One of the many things that has us hooked to Khaani is for discovering the reason that will change Khaani's heart for Hadi, if it ever does.
Before we wind up, we'd specially like to mention the background score and the gorgeous settings in Khaani. The scenes are located beautifully and are a treat to watch.
Time and again we have praised 7th Sky Entertainment, the largest independent entertainment company under Abdullah Kadwani and Asad Qureshi, in the country, for producing such a heartfelt drama. Khaani is proving to be our personal favorite this time around and we can't help but stay hooked to this one, week after week.