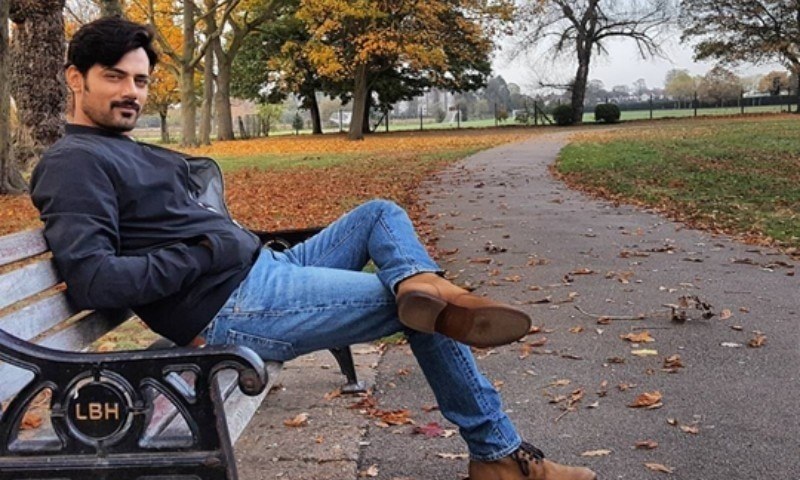 The versatile and popular actor spoke to HIP about Daldal and the audiences reaction towards his character Shuja.
Watching dramas, is our favourite thing to do every evening especially more so now as each channel is busy in churning out one hit play after another. Now if we talk about actors who are versatile and dedicated to their craft then the first person who comes to ones mind is Zahid Ahmed. He lights the screen with his strong performances. With us still in love with Besharram, it is one of his recent plays Daldal which has been getting him a lot of rave reviews. This is one of his best plays, with a story that emotionally tugs at your heart.
Zahid is playing the role of a man who dreams of going to London by hook or by crook. He manages to reach the UK illegally. This is the start of his struggles.
Read: Daldal episode 15 review: With Shuja in UK the real story of Daldal has now begun
It is a very real life like situation. People live under this assumption that a being in a Western country means all would be hunky-dory. However, through this play the director wonderfully uses Zahid Ahmed's talents to show the harsh reality.
"The response towards Shuja has been epic especially from the male audiences which is something I always aimed for. Playing Shuja was fun for me, with his frustrated initial phase then embarking on that blood curdling journey and finally when circumstances in the UK turn him into a puppy dog. This was a very fulfilling role that I am very happy I was offered and thrilled at the response it's garnered".
Talking about the positive response he has received so far we couldn't help but ask the star whether he ever imagined his character would gain so much fame when signing on for the project?
"I had an idea that it might simply because the story was great and the fact that Shuja was the focal point plus the right direction from Siraj ul Haque and great writing from Qaisera Hayat made my job very easy and they deserve a lot for credit for making such a fantastic drama". said Zahid.
Read : Daldal episode 16 review: What is next for Shuja and Kamran and their lives?
We asked the star man to choose his favorite scene from the play. After some thought he responded.
"There are so many to choose. Erm, to answer your question, I would say very cute romantic scenes with Armeena (Khan), the fight scenes with Muneeb (Butt) , all of the journey scenes, entering the UK and eating those bananas (gives a laugh)".
We thought, we would get clever and ask him what do we expect from the upcoming episodes? Will we see Hira (Shuja's wife) return?
"Now that's a million dollar question and you won't get the answer from me, you will have to tune in every Thursday at 8pm on Hum TV to find out "
He has had a tremendous year with Daldal , Besharram and Gustakh Ishq so we asked him what was his plans for 2018 and here is what he said.
"2018 is going to be a different year for me with perhaps lesser dramas and a variety of other work. A film for sure and let's see what else".
Now to see Zahid Ahmed spreading his magic on the big screen would be amazing but till that news springs in to action we look forward to seeing him in Daldal.