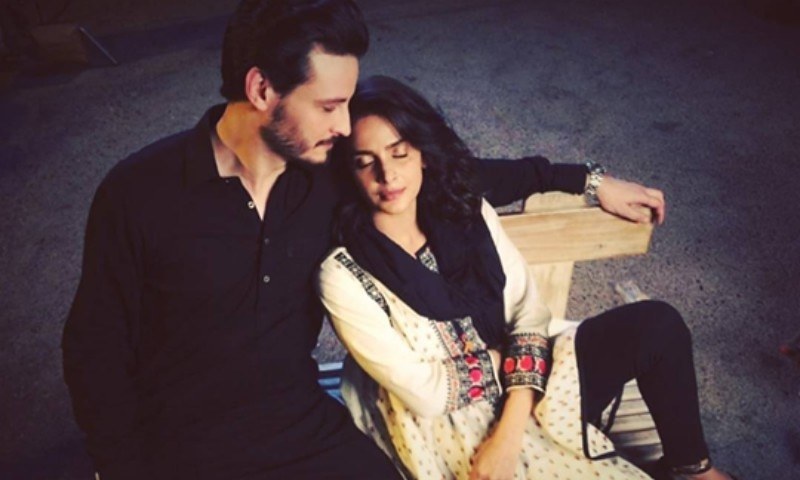 Saba Qamar and Osman Khalid Butt continue to create magic with their on screen chemistry week after week.

It has been twenty two weeks since we were introduced to the drama Baaghi. A drama based on the life and death of internet sensation Qandeel Baloch. We got to know the dreams of Kanwal and how lack of proper guidance, led Kanwal to a dark place. She was supporting the family including her brother, who eventually killed her in the name of honour.
Directed by Farooq Rind, the highlight of the drama remains Saba Qamar and because of her versatile acting skills we make sure not to miss a single episode of the play.
So what took place in the latest episode of Baaghi? Well let us fill you in in case you missed it.
Read : Baaghi episode 18 review: Sheheryar is a welcome addition to Baaghi!
Kanwal's brother (Sarmad Khoosat) is in jail, so Kanwal decided that she had to get him out by hook or crock. We see how sleazy the police officers were but Kanwal was set to save her brother. This further seeds doubts in the mind of Kanwal and she distances herself from Shehreyar (Osman Khalid Butt). In her mind, he deserves someone better.
Shehreyar had proposed Kanwal, and we thought she settle down in life. But life took her somewhere else. She starts to stay away from him, and that hurts Shehreyar. Her Bhabi (Nadia Afgan) is being extra sweet as she is providing all the money to her husband to set up a shop. Kanwal goes to the village for a wedding where she gets to see her son without showing her face of course.
Read : In Review: Baaghi proves yet again how there are always two sides of a story!
He sees Abid (Ali Kazmi) and it brings back all the memories. She walks away quietly w/o much interaction with her son. She again realizes the cost she had to pay for following her dreams. Meanwhile Shehryar's mother forced him to get married.
Next week, we'll see the introduction of Nimra Khan. So to discover what will happen next in the life of Kanwal Baloch in Baaghi stay tuned to Urdu 1 every Thursday at 8 pm.