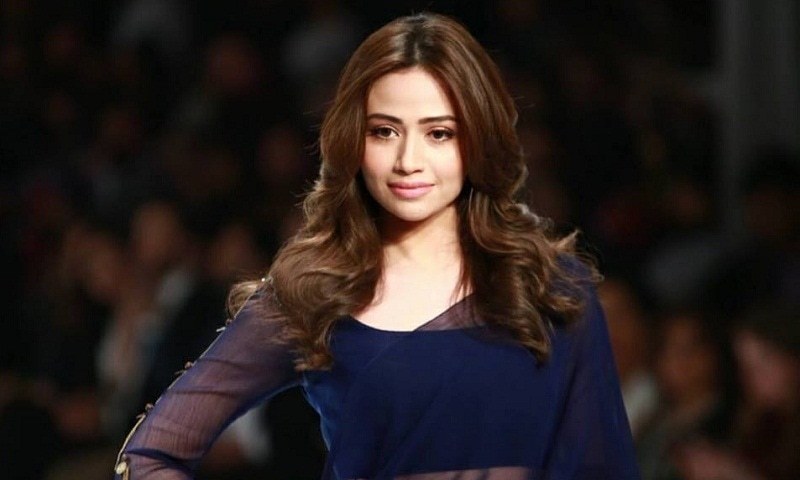 Look at Sana today, 5 years after her debut, still a porcelain beauty, but an actress who has accomplished a lot!
We adored her on television and then the audience went berserk over her beauty in Mehrunisa V Lub U! Yes, we're referring to the beautiful Sana Javed, an actress on a high road to success, with a star power that lately seems to know no bounds. From earning rave reviews in Yasir Nawaz's big hit Mehrunisa V Lub U to conquering hearts in her current drama serial Khaani, Sana Javed is a quiet yet talented actress who lets her skills do the talking.
Sana Javed speaks to HIP about 'Mehrunisa V Lub U' and turning back to television
Sana made her television debut back in 2012 with a supporting role in Shehr-e-Zaat. Today, if you look at Sana, you'll see the same porcelain beauty but an actress who has accomplished a lot in the past five years. From a shy, hesitant girl, Sana has taken upon roles which define her versatility as an actress and her strength as a woman. Gone are the days when Sana would have opted for simpler characters, today, this strong woman and a brilliant actor takes up challenging roles, characters that have a voice.
Sana as Mehru in MVLU
Sana Javed did a wonderful job as the scared beauty of the North trapped in the hustle and bustle of Karachi in Mehrunisa V Lub U
Javed, as Sanam Khan aka Khaani
Sana as Khaani in the drama is just an example of how much growth Sana has experienced as an actor since her Pyare-e-Afzal days.
Sana Javed in a Mehreen Jabbar directorial
Sana was also a part of Mehreen Jabbar directorial telefilm opposite Feroze Khan. The duo's chemistry will definitely be the talk of the town once the telefilm is out.
As a strong but fun character in upcoming Romeo Weds Heer
And if that hasn't been enough, Javed has also started shooting for Romeo Weds Heer, this one alongside Feroze Khan too. Truly a hit pair, Sana and Feroze will spread magic in this amazing tale of love and make you smile.
Sana in Nomi Ansari's Qubool Hai
Talk about diversity and Sana will prove she experiences everything. The gorgeous lady starred in Nomi Ansari's fashion film of the year opposite Ali Rehman Khan and set our hearts on fire.
If you see Sana's performances this year, you'll evidently feel the girl has stepped out of her comfort zone. And not only that. Sana has upped her style game immensely. From her looks for the promotions of MVLU to date, Sana has looked absolutely beautiful in each style she has adorned.
In 2017, Sana's donned gorgeous sarees and danced up north in Mehrunisa V Lub U. She also challenged Mir Hadi, face to face, eye for an eye, in Khaani. Not to forget the ethreal beauty Sana looked for Nomi Ansari's fashion film of the year, Qubool Hai. To sum it up, 2017 has been Sana Javed's year. The girl has tried a flavor of each and everything the industry has to offer and mind you, she's delivered, very well!
Sana Javed and Ali Rehman Khan sizzle together in "Qubool Hai"