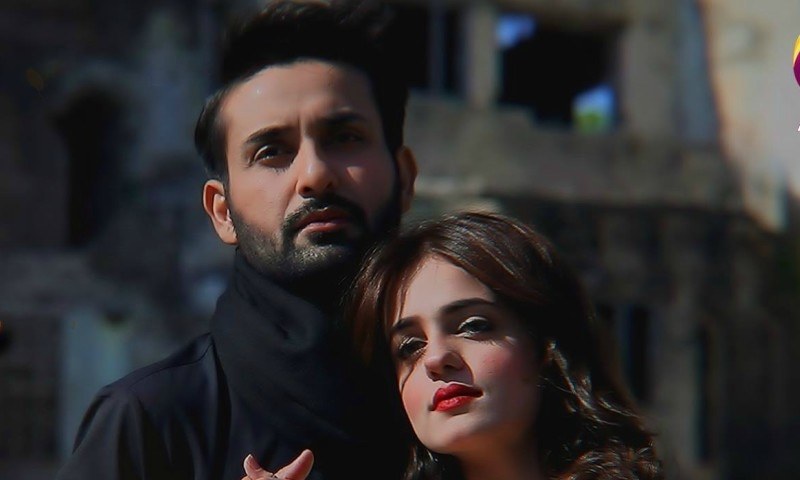 "I play this guy in love with his class-fellow (Sumbul Iqbal) who belongs to the red light area," Affan Waheed
With the New Year about to begin in a few days and we being avid fans of drama, we are excited to welcome it on a fantastic note. And major part of our excitement is owed to some great content lined up our way. One play that deserves a true mention is the Affan Waheed and Sumbul Iqbal starrer Kahan Ho Tum, a drama that has kept us excited since we heard about its shoot.
And with the on air date now announced i.e. 5th of January on A Plus, we for one, can't wait for it to begin soon as the teasers promise a play worth following and watching every week.
In an earlier conversation with Affan Waheed, the star indulged about the details of the intriguing story that Kahan Ho Tum will revolve around.
"I play this guy who hails from a feudal background and he falls in love with his class fellow who belongs to the red light area and from there the story takes unexpected twists and turns as it unfolds," Affan had shared.
Read : Affan Waheed and Sumbul Iqbal khan pair up for 'Chalay Aao'
Having viewed the teasers recently, the drama will bring across Sumbul Iqbal in a very different light as we have always seen her play a girl who hails from a noble family. This time, Sumbul has delved into a extensive character and will be playing a girl who belongs to the red light area.
Directed by Zulfiqar Haider and written by Sabeeka Zulfiqar, the drama also has Faisal Rahman in its cast and besides a love story it also come across as a emotional saga as it seems that Zaviar Affan Waheed) and Noor (Sumbul Iqbal) will have to face a lot of hurdles because their union is not going to be a easy one.
With an interesting story and an amazing OST which is quite hummable we look forward to watching and reviewing Kahan Ho Tum when it begins only on A -Plus from 5th January 2018 at 8 pm.