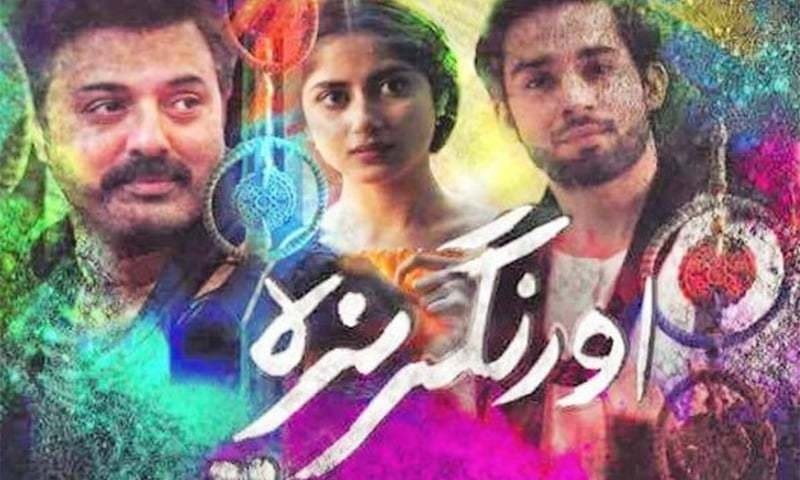 With Sajji Gul's characters forming a bond with us, one feels we have known Sassi and Qasim all our lives.
This year saw some very well made plays go on air. One such drama which captured our hearts from the beginning has to be O Rangreza which has Sajal Aly, Nauman Ejaz and Bilal Abbas Khan in the lead. Portraying an excellent story, strong characters and wonderful direction, O Rangreza has been a treat to watch eversince it started airing. Although the drama became a bit of a drag for a few episodes, it has once again picked up pace and is engaging audience more than ever.
Written by Sajji Gul, one thing which we love about O Rangreza is the fact that it touches an emotional chord with the audience. Saji Gul's characters form a bond with the viewers and one feels like they have known Sassi (Sajal Aly) and Qasim (Bilal Abbas Khan) all their lives.
So with the 23rd episode having aired last night, let us fill you in with all that took place in case you did not get a chance to watch it.
Read : O Rangreza episode 19 review: The drama is back to being interesting!
Now the last time that we left off, we saw Khayyam (Nauman Ejaz) looking after Sonya (Sana Fakhar) who has become half paralyzed. Last night what we saw just broke our heart, but at the same time it reminded us of the fact that if you hurt someone, sooner or later you do end up paying for it. Khayyam had left his wife and kids to be with Sonya, Sonya had broken a home and now she is paying a price for it.
With Sonia in a very bad situation, the once popular diva has nothing now, not even a roof over her head, as everything got sold in order to compensate producers for the movie deals she never completed. Having no where to go Khayyam brings her to Mumtaz's house and since she is someone who never ridicules anyone, she lets Sonia stay in her house because she feels sorry for her and is a person who has a very soft heart.
Now while Sonia is staying in Mumtaz's house, right there Sassi has signed on for a movie. The movie is based on Soya Jehan but Sonya doesn't know about it as yet. What is more shocking is the fact that the film is being directed by Wajih (Omair Rana) who is one shrewd man and what better way to humiliate Khayyam by having his daughter play his mistresses on the big screen!
However, Sassi being Sassi, makes sure that Sonya gets to know that a movie is being made on her which leaves the once famous actress even more depressed as she does not want her life flaunted especially in a movie.
Read: HIP Reviews: 'O Rangreza' has the potential to become a chartbuster
On the other hand, Meena (Sonia Mishal) expresses her love for Qasim, but he keeps on putting her off every time telling he loves Sassi alone.
We're eagerly waiting for the next episode to see how long will Mumtaz be able to tolerate Sassi in her home and whether will Sassi be able to complete her film.
Directed by Kashif Nisar, O Rangreza is delight to watch, as it reminds us of the good classic dramas which we are so famous for the world over. With Sajal Aly and Sana Fakhar doing a fabulous job this week, we look forward to watching O Rangreza every Friday night at 8 pm only on Hum TV.