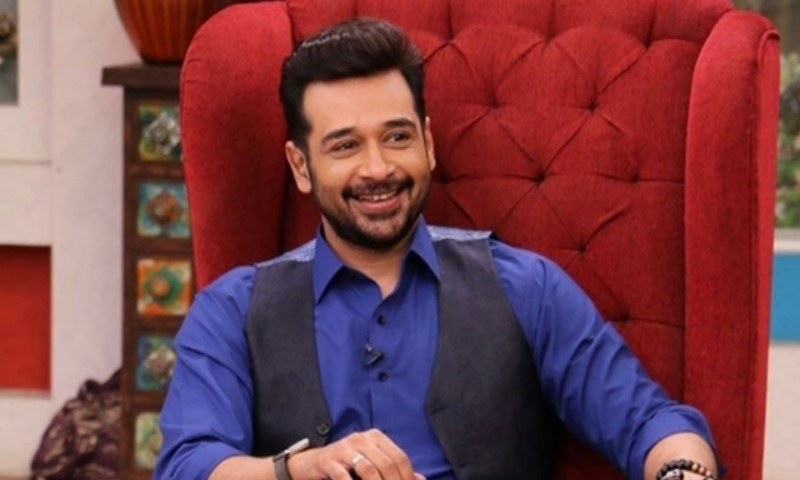 Its no easy task to survive in this industry & to do so like Faysal Qureshi already entitles him to much love & respect

Yesterday marked Faysal Qureshi's Silver Jubliee in the industry! With 25 years completed in the media industry, it is no doubt that today everyone in Pakistan knows about Faysal Qureshi and his amazing dramas and shows that we all grew up watching!
Faysal began his career when he was just a child from plays like Andhera Ujala and Emergency Ward aired on PTV. It wasnt until 1992, that he made his first TV appearance in Saza, and well since then Faysal never ceased to climb his ladder to success.
Faysal Qureshi turns producer with the launch of 'Connect Studios'
Friday's episode Salam Zindagi on ARY Zindagi celebrated the Silver Jubliee of Faysal Qureshi with his friends and loving fans, all of whom had amazing things to say about the man Qureshi is. The episode gave all of his fans an opportunity to know him better and his journey of struggles, failures and success during these 25 years. Faysal Qureshi told the audience how it all started with his first film Saza and that today after 25 years, he still cherishes and remembers every moment of his amazing career.
Truly its no easy task to survive in the media industry and to do so like Faysal Qureshi already entitles him to much love and respect from all his fans for delivering worth watching dramas and shows for us to watch without regretting it one bit.
Faysal Qureshi- the handsome doting family man!
It should come as no doubt that Faysal Qureshi won the Best Actor award four times in a row! In this span of 25 years, Faysal seemingly bagged numerous projects of both Film & TV, upon which his famous being Meri Zaar Zarra-e-Benishan, Sawan, Lagan, Man-o-Salwa,Mera Saaein, Haal-e-Dil, Sandal, Harjaee, Umrao Jaan Ada, Deewar, Rang Laaga, Manto (2015), Aaina (2013), Bobby (1979), Tere Ghar Ke Samnay (1977) and the list goes on and on.
Acting wasn't the only way Faysal Qureshi made his way to people hearts, his hosting style and humor was another winner during many rotations of LUX Style Awards and now his morning show, Salam Zindagi which has been nothing but a delight to watch every morning.
We wish you a very happy Silver Jubilee and pray for more years of success to come. Congratulations for spending an amazing 25 years on the Pakistani televsion!