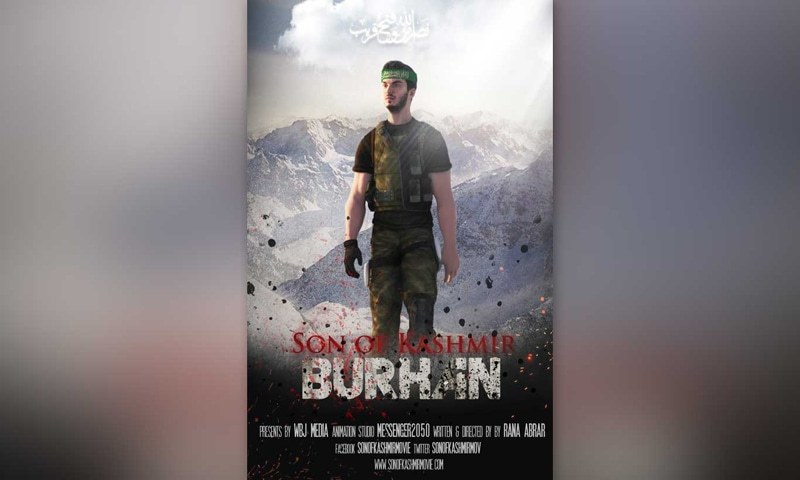 WBJ Media released first look teaser of the up-coming movie "Son of Kashmir (Burhan)" an animated feature film...
The movie is based on the issue for the freedom of Kashmir that tells the story of a young Kashmiri boy (Burhan) who becomes a fighter for the Kashmir liberation movement and through daring, courage and self-sacrifice wreaks massive destruction on the Indian occupying military.
Rana Abrar shared the first look of the film's which marks the debut of first animated character "Burhan" who was brutally martyred by the Occupying forces (the Indian army) but later he became an iconic figure of the freedom movement and imparting a new vision to liberation movement against India.
Prepare to be terrified with this trailer of the Pakistani horror film, Pari!
WBJ Media also announced that film is slated to be released in early 2019.
"WBJ Media" and "Messenger2050" announced that first time in the history of film industry, the Android and iOS games on the concept of the movie "Son of Kashmir Burhan" will be launched on 1 February 2018 before the movie is released. This is for the Young crowd to experience the game before and get a feel of the action to fight with enemies.
Here's the teaser for Son of Kashmir (Burhan), the WBJ Media movie.