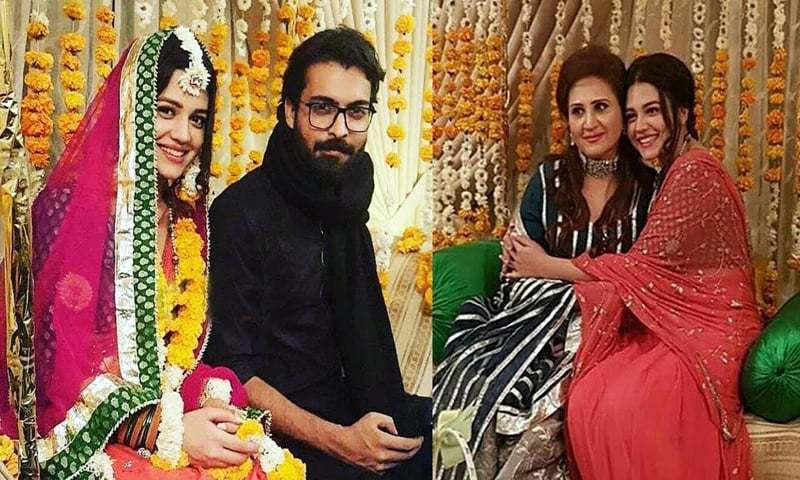 Talk about a dream wedding!

The two love birds, Asad Siddiqui and Zara Noor who got engaged back in September, have tied the knot! The wedding was a fun filled & star studded event. From music to dance to the wedding games and famous celebrities attending the wedding, we admit that we just a little bit jealous!
With their amazing acting skills and PDA filled instagram accounts, the stars have become one of the most adorable couples of the industry! However did you know it was Bushra Ansari who introduced the two to each other? Well all you fans better leave thank you messages for Bushra Ansari for making this wedding happen in the first place. If somehow you missed out on the love bird's extravagant wedding, allow us to enlighten you with the wedding of all of our dreams
Asad and Zara had an amazing sangeet planned before their wedding and well guess what? Yasir Hussain and Azim Azhar gave well choreographed dance performances! If that wasn't enough, Asim gave a full concert to the audience on the duo's mehndi!
Can we find someone who looks us the way Asad looks at Zara??
What else do you need if Asim Azhar is your best man?
![ ][3]
![ ][4]
And well in case you were thinking how they looked after getting married, consider your wish granted!
We wish the lovely couple, a happy and prosperous life.