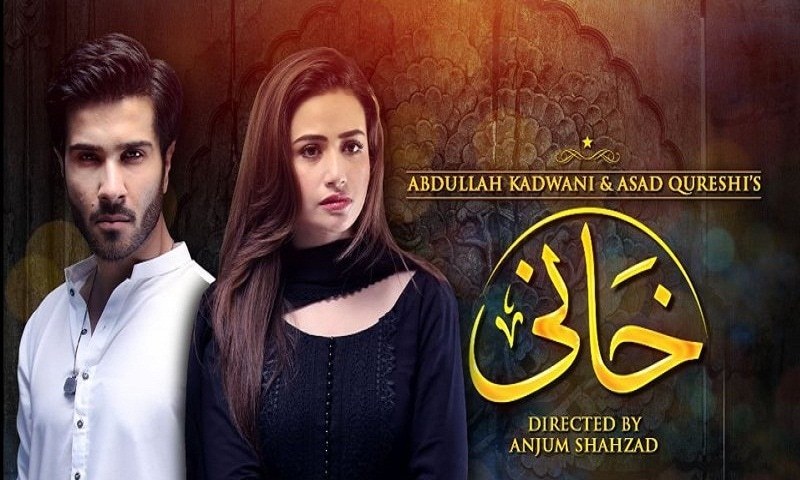 Khaani is gradually falling for the stranger who keeps on sending her gifts and letters, not aware of it being Hadi
Week after week, Khaani is growing in terms of content and audience engagement. Even though the story is in a limbo until Khaani finally discovers who is actually sending her the flowers and the letters, the onscreen presence of the actors and how they've owned each and every actor makes the drama a delight to watch.
Khaani episode 8 review: When and how will Hadi's transition begin?
This week, the episode saw how Hadi's mother is now actually worried for her son. She tries to talk to Mir Shah about Hadi's issues but he tells her to think like a politician's wife and not an emotional mother. Hadi on the other hand is entirely obsessed with Khaani. He writes her letters and sends her flowers. He drinks and romanticizes about Khaani and does nothing except thinking how to see her next.
Khaani, however has no idea it is Hadi who is sending her the letters. From the looks of it, the girl is gradually falling for the unknown stranger who keeps on sending her gifts and stuff. However, she is unaware and unconcerned about Hadi, not even bothering to think about him at all.
This week, we also saw how Sonia and Salman have taken a strong stand for their daughters. Even when the family is pressurizing them to return back to their ancestral home, Salman has stood up for his daughters and wants to give them their freedom.
This week's episode did not see much development in the story. However, the teaser for the upcoming week shows the Khaani will finally find out Hadi's secret through his tattoo while he's being brought injured to the hospital she works in.
7th Sky Entertainment's signature production Khaani, just keeps getting better and better. We're enthralled and held in its grip owing to the interesting story woven by the writer. Surely this one is a masterpiece by Abdullah Kadwani and Asad Qureshi in the backend. And of course Asma Nabeel and Anjum Shehzad along with the actors deserve their due credit too, without whom Khaani wouldn't have been the drama it is.
Khaani episode 7 review: Is Hadi falling in love with Khaani or is he merely obsessed!