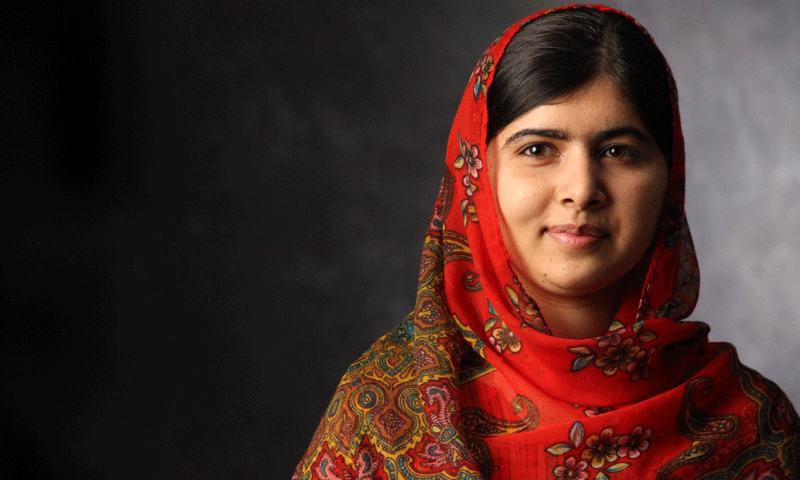 Behind Malala Yousufzai are Mahira Khan, Saba Qamar and the heartthrob of millions Fawad Khan.

With the New Year having just begun, The Wikimedia Foundation's Pakistan affiliate revealed a list of most searched Pakistanis. And can you hazard a guess about who made it to the top? Our very own Malala Yousafzai! And naturally we are thrilled to see her name on the top since her Wikipedia page has had over 2.5 million views which is simply outstanding.
Malala has made it to the top of the most searched Pakistanis on Wikipedia for the second year in a row. The few reasons owed to the search results are because the youngest Nobel Peace Prize laureate also made it to the Bazaar's 150 Visionary Women List, released her book in Urdu and was also the centre of a controversy where she was snapped in a jeans heading off to a class at Oxford; which made Malala one of the most searched personalities on the internet.
Read: Malala Yousafzai makes it to the Bazaar 150 Visionary Women list
The list, which tabulates Wikipedia searches of Pakistani personalities is based on searches carried out from January 1, 2017 to December 20, 2017 and Malala Yousufzai received 2,558,980 page views.
Now while Malala remains on the top, other Pakistanis who made it to the list include Mahira Khan with 2,035,441 page views who comes in at number two, while Saba Qamar with 910,102 page views comes in at number 4 and the heartthrob of millions Fawad Khan came in at number 7 with 860,213 page views.
HIP congratulates Malala on accomplishing another milestone in her life. Here's to the youngest Nobel Peace Prize laureate on adding another feather to her already filled hat of success.