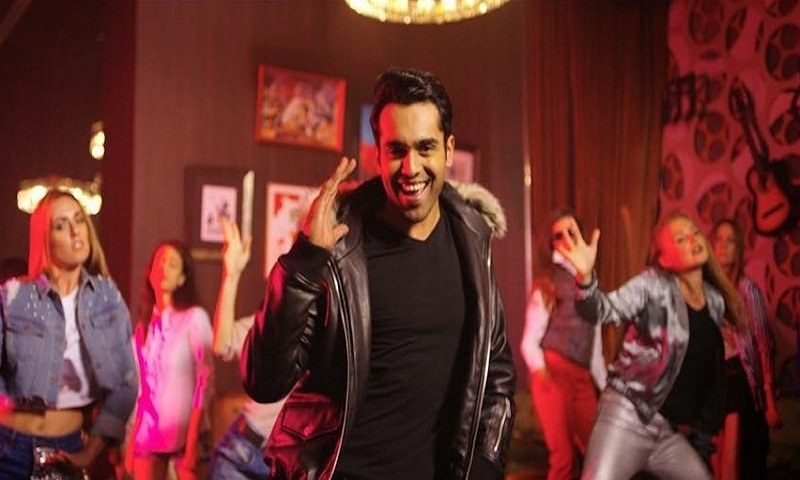 He offered me a cup of tea or coffee, I asked for water, and he brought me two cans of Coke Zero. Clearly, he wants to stay in shape, I thought.
This was followed by the usual pleasantries but it felt different. It was different because it was sincere.
I, congratulated Faizan on the tremendous response, Chupan Chupai had gotten from critics and audience alike. How does it feel, I inquired?
"It feels great. I don't really have words to express my feelings, genuinely".
For someone who had studied acting in India at the world renowned Whistling Woods International, spent 6 hours a day picking the brains of Naseeruddin Shah and acted with him in a Bollywood film (more on that later), the success of the Chupan Chupai may seem a sort of a stepping stone. But the man is unabashedly thrilled.
Chupan Chupai; an ingenious entertainer
To a different question, he told me this anecdote, which reflected how much the success of films mean to cinephiles in general and those directly associated with this business.
"There was a time in early 2010, where I was sitting on a set, frustrated about amongst other things, with the lack of film opportunities in Pakistan. All my training was to be a film actor. I had seen the Bollywood monster industry up close. So, I really wanted to do films. I asked my fellow stars, if they felt the same way. The answers I got ranged from that films are not for us, to films are seen just by a particular audience and we cannot drop to that level. I was shocked and depressed."
From there, to get rid of this stigma and have 4 major films release in a matter of 3 weeks, is huge progress for Pakistani film industry. Faizan, congratulates and appreciates the ones who took the risk and changed this industry in these years and is all praise for the producers of Chupan Chupai.
"In my experience, I saw no difference on how we worked with Chupan Chupaie and Bankster. The whole setup was very professional and you can see it in the eventual product."
Similarly, Faizan wants to see changes made to the TV industry.
"Due to limited budgets, sometimes our hands are tied with TV. As an artist, I take pride in my performance. So, with every shot I try to give it my all. But when figures and numbers start to dictate art, it does hurt. When you see people who have stumbled upon success, taking things for granted, it doesn't feel nice. And it's not about lack of creativity. Pakistani writers are so much better in comparison to India. There people may know how to better promote a product but we are actually producing such quality work. However, its much harder to break that ceiling due to budgets."
So how does that quality content transfer from TV to films, I asked?
"Film making is an incredibly difficult task. Many don't really have training for it. So, it a process of trial and error to a degree. Like, producers are learning how much to market their product. For example even with Chupan Chupai, we could have marketed the film with a little more vigor & possibly results would have been even better. But again, it comes down to money. Producers invest money and if the film doesn't work, they are hesitant the 2nd time. Therefore, I think something like "films for television" should be pursued by local TV channels. Like, I did "Life Story". Its budget was 3 times of what a normal telefilm has. But much lower than a big budget release. I learned so much from it. In fact it was due to Life story and also my TV work that I was ready for Bobby when the offer came. So, similarly, actors, directors, song writers, writers & producers can learn film making and then when it comes to a mega budget films, they are all set. If HBO can have films which are just for TV, why can't we? There is scope to go digital as well. Decision makers of our industry need to be a bit more progressive and think beyond the box."
Now you see why my headline is 'World is his Oyster?'
Ainy Jaffri and Faizan Khawaja's Life Story comes to your cellphones
Our next stop, India.
"In 2006, when I was given student visa for India, I was told that I am the 1st Pakistani who has been given this type of visa. From there, it kind of opened my eyes towards Indians and also changed their perception of Pakistanis at the same time in my circle at least. It was kind of hard for them to see beyond the stereotype Pakistani they see in Bollywood films. But thankfully, things have changed. For example, I remember I had to visit hospital for a checkup, couple of years ago in Mumbai, and I was hoarded by Indians, who recognized me from plays running on Zee Zindagi. I never imagined being famous in the city where I studied. In fact I have worked on a script which is loosely based on my experiences in India. Hopefully in future, I will make a film on this script," speaks Khawaja about his time in India.
In conversation with Faizan Khawaja!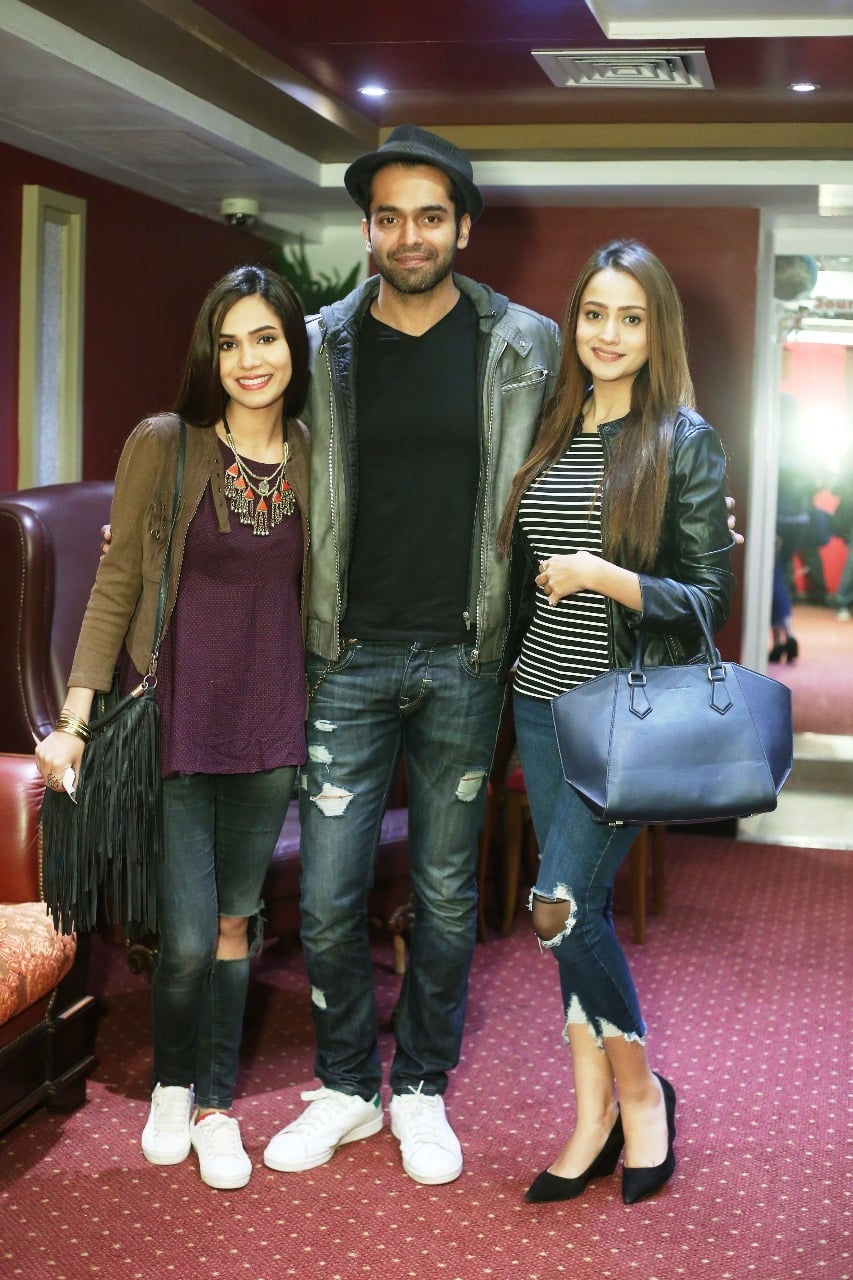 And how was it learning the craft from the legendary Naseeruddin Shah and debuting with him in Bankster?
"Oh he is just my guru. What a human being. His influence has made me a better person. He was the Head of Department when I was studying in the Whistling Woods International. I was the lazy one in his eyes because he never liked the way I sat on a chair. To be fair, mai lait jata hon (laughs). So, when I was doing Bankster with him, he couldn't believe that I had made it in Pakistani industry. He googled my name and in his own way praised my achievements. I was filled with pride," shares Faizan.
So, we know Bankster's release was delayed due to India, Pakistan tension, what's the latest on that? "It may release in the coming months. We are making slow progress. So, I hope you'll hear about the film possibly in a couple of months or so," reveals the actor.
In case you haven't seen the trailer yet, the film looks like a gripping thriller. See for yourself.
At the end of the interview, I had to come back to Chupan Chupai. We saw him shake a leg with "Jhoom Jhoom". There are also "Step and Dance" and "Life story". I wondered if he has formal training in dancing.
"Initially like most dancers I was copying Michael Jackson. I followed Justin Timberlake and the Omarion. Plus, Shamak Dawar, one of the top Bollywood choreographers taught me Khathak. So I picked up everything and added my own flavor to it. That is what you see in all my dances."
Should we expect our own Step up or Anybody Can Dance series soon?
"I'd love to do such a film. There so many talented dancers who have no platform. When I was making Life Story, I met so many amazing dancers, who are limited to Mendhis and Shadis. They are stars of the mohallas. I wish to make them stars globally. One for the future."
Before I wrapped up, I couldn't let him go without asking him his life lesson so far. After all, when will I ever get an opportunity to learn from a student of Naseeruddin Shah?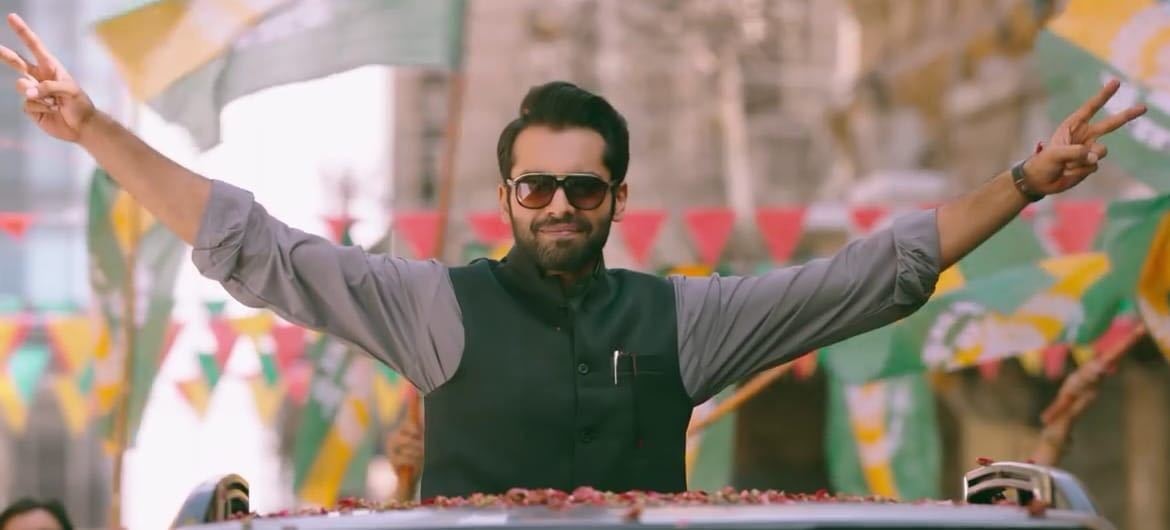 "Exposure to different cultures and people is vital. Its gives you new ideas, it breaks stereotypes and makes you unassuming" It is only fitting, that a well-travelled young man, with wealth of varied experiences talks about embracing diversity.
With Chupan Chupai, opening new doors, he has offers for new films. For the world of showbiz, I feel Faizan Khawaja has so much to offer on different mediums and across borders. Personally, I hope when I get to interview him next time after a blockbuster, I get offered a regular Coke. I have no amazing film offers on my table to watch my waistline for.