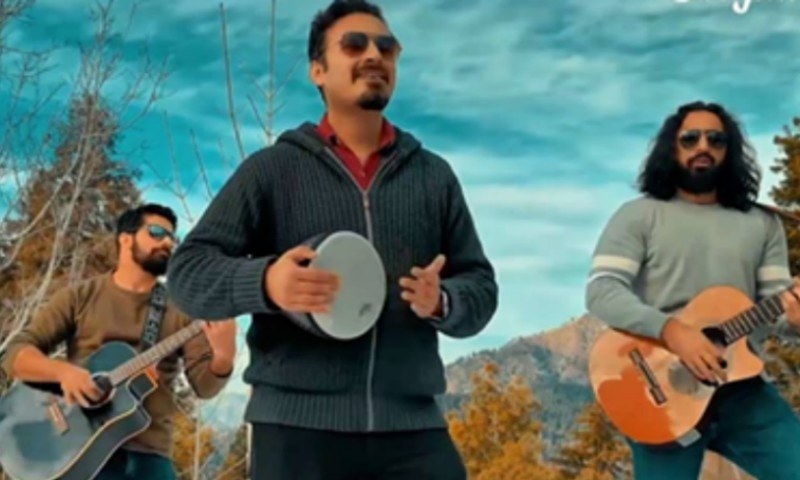 With a beautifully shot video, the delightful track introduces us to the instrument 'Peshwri sehtar' and wins hearts
Music has become a must for all of us in this time and age. No matter what mood one is in, music can always set the stage to relax. Just because we love music, we keep a lookout for everything that is a delight to hear, regardless of the genre. And that is the reason how we came across an amazing track from the band Khumariyaan on Patari.
Titled Gulmast this one track will blow you away with sheer delight right from the start.
Hailing from Peshawar, the band is known for creating trance-like and ambient pieces which do not rely on lyrics and instead use fierce instrumentals to fuel the song. And Gulmast is another masterpiece following the same tradition.
Read : Farhan Bogra of Khumariyaan goes to San Francisco
Shot in the northern areas of Pakistan amongst the beautiful snow-capped peaks, the song introduces us to the instrument called Peshwari sehtar which only has one teacher left in the world. The video has been directed by Raza Shah, and amidst delightful music explores the sheer beauty of Pakistan.
Gulmast makes you fall in love with the song as soon as it begins. And not only that, its a visual delight so it tantalizes all your senses giving a complete experience while you tune into it. A beautiful blend of instruments including the rabab, Spanish guitar, dhol and percussions Gulmast has definitely taken the top spot on a playlist.