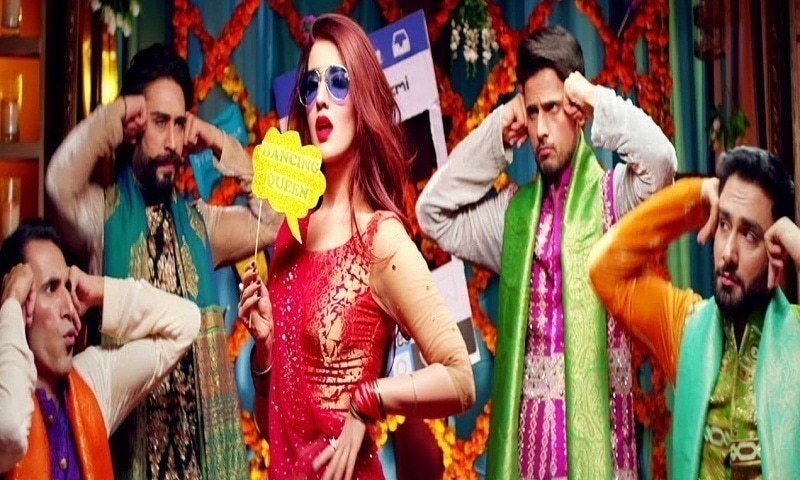 Parchi Will Blow Your Mind in Saudi Arabia too!

Here's an amazing news for all movie enthusiasts and fans of Pakistani films in Saudi Arabia. Parchi is all set to be the first Pakistani films to be screened in KSA this year, after a ban on cinemas and films for more than three solid decades.
According to the Arab News and confirmed by team, Parchi will be screened at the Pakistani Embassy Hall in Riyadh for two days in a row on the 19th and 20th of January!
Starring Hareeem Farooq, Ali Reman Khan and Shafqat Cheema amongst others, the action-comedy film will be one of the few movies that will be shown for the first time in the cinemas of Saudia Arabia, starting from Riyadh.
This Parchi trailer makes you want more!
Just two days from now, you can see your favorite stars and this amazing movie in all the theatres of Pakistan and UAE and for those living in the United States (US) may have to wait a little longer till January 12th for its release.
Almost after a time of thirty five years, Saudia Arabia has decided to lift the ban on cinemas follwoing Crown Prince Mohammad Bin Salman's advice to making the state open to progressive ideas and Parchi being one of the first movies to be ever played in Riyadh and that too for two consecutive days is BIG DEAL!
Parchi's music is just too HIP to miss!
The film is definitely all set to win all of your hearts and go big upon its release. So are those in Riyadh ready? Because Parchi is coming to Blow Your Mind in KSA this time.