The diva considers sleep a total luxury between the initiatives she has kick started!

Sarish Khan, a name that emerged on the Pakistani radar with her win for Miss Pakistan USA. From there onwards Sarish went on to sign two films, Syed Noor's Chein Aaye Na opposite Shahroz Sabzwari and Rehbra opposite Ahsan Khan. While Chein Aaye Na opened to slow response last year, Rehbra is being anticipated in 2018. But that doesn't mean Sarish does not have much to do on her hands right now.
The gorgeous lady is currently in the US, and focusing on her legal work. Earlier this year, Sarish ran the Spartan Race, consolidating our faith in women athletes and opening new avenues for women in marathon sports not only in the US but also in Pakistan with her representation.
"I'm a lawyer by education but an actor by birth," says Sarish Khan, Miss Pakistan USA
These days, Sarish is busy hosting the Dance USA Dance and focuses on being herself on the show, as its host. "I loved the way Tyra Banks hosted "America's Got Talent," she was funny, spontaneous, and real. I plan on just being myself and making that genuine connections with the contestants and audience," says Sarish about her judge attitude on the show.
Sarish says she loves dancing to a 100 on a scale of 10. "I see dance as an outlet. I use it to relieve stress, to celebrate, to express myself. Dance is certainly a lifestyle for me. I think dance is one of the best mediums of self-expression. Use this platform to tell a story. Make every beat count," shares the lady.
But its not only fun and games for Sarish in the US. While she focuses on hosting Dance USA Dance and her legal work, the lady has also kick-started an initiative to tackle human trafficking alongside her business partner Patrricia Watts as the WeModelUSA initiative.
"Human trafficking is an issue that is far beyond the smuggling of people. It's the exploitation of the mind, body, and soul," writes Sarish on her Instagram where she shares a picture of herself bound and infuriated.
Miss Pakistan USA Sarish Khan talks about 'Chein Aye Na', 'Rehbra' and life in general
Sarish's New Year's resolution is to live out loud and bring down the issue of human trafficking. In a conversation with HIP, she speaks of the issue with great passion. "Human trafficking is a form of modern day slavery. While awareness is the front end focus of WEModel, prevention and protection initiatives will soon follow," she shares.
But will her initiative bring something for the people here in Pakistan, the country that ranks as a Tier 2 Watch-list country on the Trafficked Persons Report?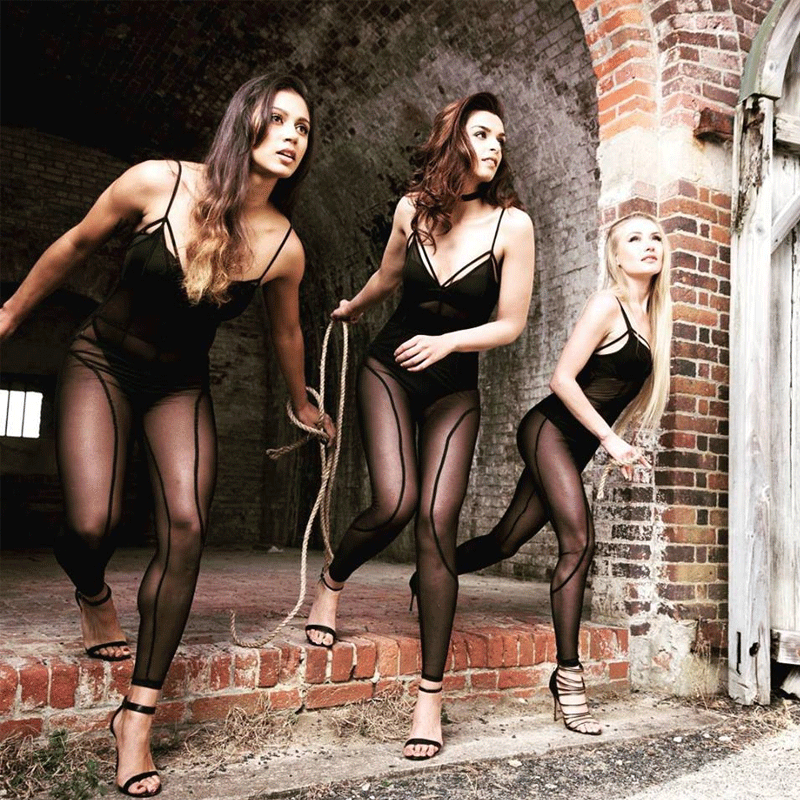 "I can't get too far in Pakistan without local support but it is my hope that I can have an impact by bringing awareness through my legal expertise," adds Sarish and talks about enlisting local, governmental and media support for her initiative in the country as well.
"I'm seeking support from the Embassy of Pakistan in USA first to get the proper contacts to address this issue. But no final confirmation has yet been received as to their interest," the lady recounts of her efforts to bring the initiative to Pakistan through legal channels and making a difference here in this country as well.