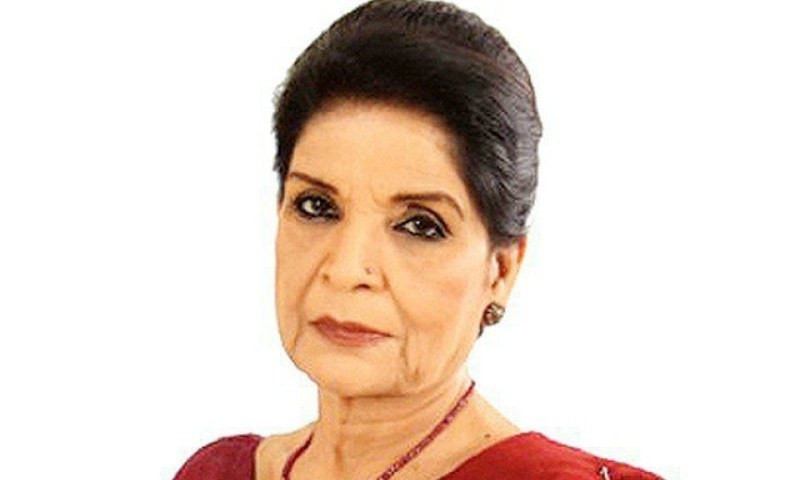 Zubeida Tariq, most lovingly known as Zubeida Apa, proved truly that age was just a number. The woman worked till she breathed her last and was an inspiration to many. Sadly, last night, i.e. Thursday 4th January 2018, Zubeida Apa quietly passed away at the age of 73, after a brief illness.
Zubeida Apa was an inspiration for many across the world as her vibrant personality, matched with her beautiful saris and matching bangles, brought across not only happiness but hundreds and hundreds of remedies aka totkas for all.
Born into a prominent Urdu-speaking family known for producing litterateurs, intellectuals and artists, Zubeida Tariq had nine siblings including Anwar Maqsood, author and poet Zehra Nigah and the late Fatima Surraiya Bajiya.
Having made her debut on TV when she was in her 50s with Dalda Ka Dastarkhwan, Zubeida Apa worked with various channels and also wrote cookbooks. However, it was her latest show with Masala TV called 'Handi' which became the most watched cooking show of Pakistan as she covered more than 1000 episodes for it.
Read: Zubaida Aapa fights dengue
With news of her death having begun to circulate celebrities took to their social media to offer condolences.
Even Chief Minister of Punjab , Shehbaz Sharif offered his condolences to the family on Twitter.
Zubaida Tariq was an icon and also known as the Martha Stewart of Pakistan. Her death has left a void which will be very difficult to fill. Her funeral prayers will be held in Sultan Masjid, Defence, today after the Friday prayers according to reports.
Upon this sad news , the entire team of HIP would like to offer their condolences to her family and pray that she may be granted the highest place in Jannah. Ameen.