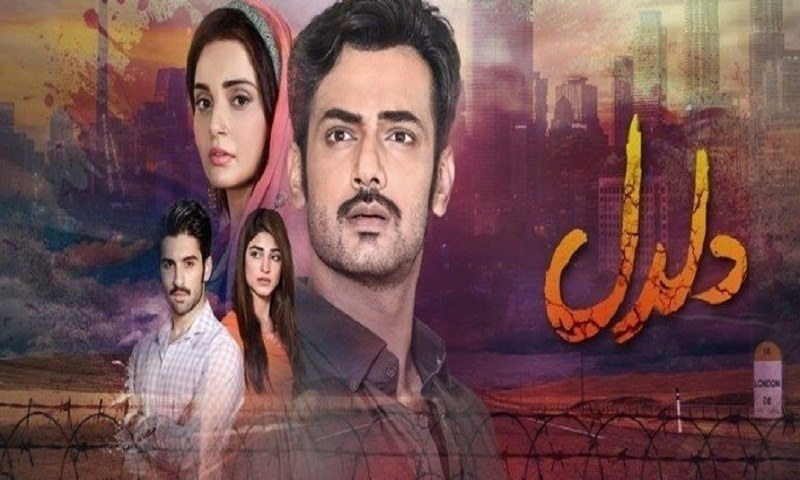 It is very rare to come across a drama like Daldal. Even though the drama is based on a serious subject matter and has been airing for the past 21 weeks, it has kept us engrossed throughout. We've followed Shuja's (Zahid Ahmed) journey from Pakistan to England and his trouble to become legal in a country of his dreams. The drama is truly depicting the struggle of an illegal immigrant and of those people he has left back home.
Written by Qaisera Hayat, the story for Daldal stands apart from the rest because of its realistic approach. Qaisera, as her style, has dealt with emotions beautifully and the dialogues make you feel for the character as a part of your ownself.
Read: Daldal takes an interesting turn with Preet asking Shuja to marry her
So coming back to its latest episode, this week we saw Shuja trying to come to terms with the fact that he has married Preet ( Kubra Khan) to become legal but has hurt innocent Hira (Armeena Khan) along the way.
Now this is something which one does not expect from Shuja as he was always very arrogant but life in UK, away from home, has mellowed him down and it has made him realize Hira's importance in his life. As he reflects on his behavior towards her in Pakistan, he is ashamed of whatever he did with his innocent wife.
But one thing which we are glad to see is Hira having a voice. The girl has finally had enough and is now ensuring her mother in law's constant nagging stops. She talks back now but we don't really know for sure how long she'll be able to stay at Shuja's house and how she will react once she finds out that he remarried while away.
A welcome addition to the cast is that of Preet because indirectly she is the one who is teaching Shuja a very important lesson in life. Through Preet, Shuja is learning to appreciate Hira more as Preet now is showing a rude side to her personality and is not really keen on looking after him anymore.
Read : Kubra Khan joins the cast of Daldal for a cameo appearance
So with Shuja caught in a situation from where he has no clue how to get out, next week's episode is a must watch as Preet gets more aggressive and Hira for the first time hears a woman's voice on Shujas phone!
If we talk about the acting front then Zahid Ahmed as Shuja takes the lead. The actor has gotten under the skin of his character so well that you feel he really is Shuja. From his emotions to facial expressions, Zahid is one of the best actors that the drama industry in Pakistan has ever produced. Muneeb Butt has matured with Daldal and we are so glad to see that as he has the potential to be one of the best too. Another strong serial like Daldal and Muneeb will make it to the top.
Armeena Khan did well this week especially the scene where she looses it, the outbreak was expected of Armeena and she has deliered very well. Kubra Khan manages to speak in Punjabi well and this sort of a character that suits her, therefore, we hope to see her in more fun loving roles soon.
Overall Daldal is a must watch as besides superb acting by all, it is a drama which touches you emotionally and makes you think. So to catch the next episode tune in every Thursday night at 8 pm only on Hum TV.