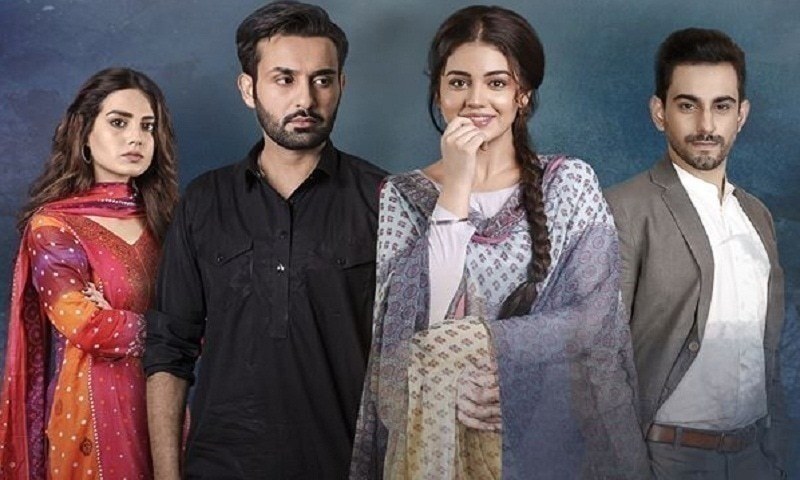 We are spoilt for choice when it comes to dramas on Saturdays. Last night we decided to have a look at Khamoshi. Last episode it seemed that Arsla would marry Atif, thanks to Scheram but there was a twist to that story.
The writer Aliya Bukhari, this story is focused on sibling rivalry. In the latest epsiode it came to a point that Arsla (Zara Abbas Noor) has left the house due to differences with her sister Naeema (Iqra Aziz). Let us shed more light to it.
Read:In Review: Will Scheram be the reason Arsla forgets Atif in Khamoshi?
Arsla's father is advised by Scheram (Bilal Khan) that he has taken a wrong decision and as Arsla was engaged to Atif, she should be marrying him and not her sister Naeema. This pushed the father to once again persuade Atif to marry Arsla. However, this doesn't go down well with Naeema.
Atif is happy with this change however, Arsla refuses to go ahead. She is angry with her father but is glad that someone is standing up for her. She also saw her father getting a cheque from Scheram.
But Arsla is sad and hurt. She decides to leave everyone. However, Atif isn't done with her. He follows her but when he sees Scheram carrying her bags, his love turns into anger and hate.
Quite an intense episode this one was. Arsla didn't accept Atif because of his past behavior. What happens between Arsla and Scheram, we will have to wait and see.
Iqra Aziz as the jealous Naeema is brilliant and we are glad that she agreed to do a role which is negative and different from what she has done so far. Zara Noor Abbas is a great addition and stole the show last with her natural acting and innocent face as with each passing episode she is getting better and better. Affan Waheed and Bilal Khan keep the story interesting with their performances so if you like us are a fan of simple yet engaging plays then Khamoshi is definitely a must watch every Saturday at 8 pm only on Hum TV.