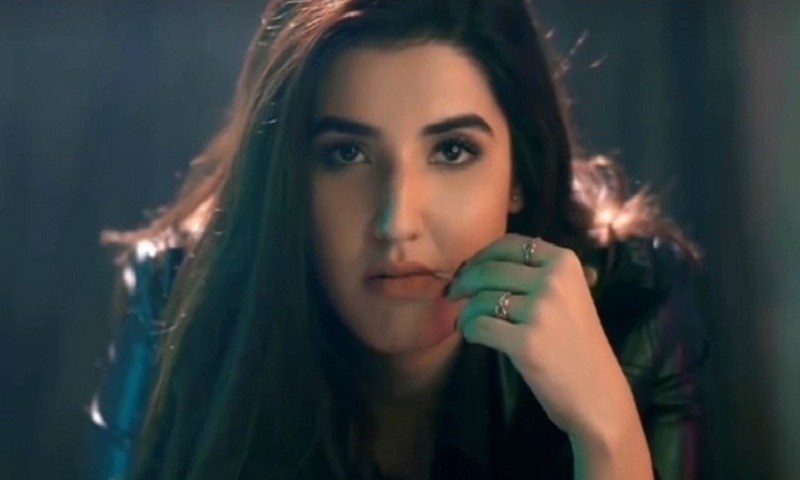 Here's what Hareem had to say all about what empowers her and the importance of strong female characters in cinema
Parchi has been sizzling the silver screen in Pakistan and has already broke records with three crores in three days; but there's no stopping the dynamic team who are slaying their promotion game internationally!
On a chilly winter evening in Toronto, Pakistanis united to support the blooming film industry by giving Parchi's team a cozy and heartfelt welcome. It is a source of immense pride that our film industry is flourishing and the scent of Pakistan is reaching those who are overseas.
Parchi off to an amazing start!
Snugly tucked in her casual winter attire, Hareem Farooq's glamour surely wasn't dimmed. Her empowered personality surely will bring the character of 'Eman' to life, who is the female protagonist in Parchi. Radiating nothing but good vibes here's what Hareem had to say all about what empowers her and the importance of strong female characters that are needed in our media industry.
HIP: We see that in daily life you're bold, fierce and never afraid to speak your mind, what's the root of your empowerment?
Hareem Farooq: Ever since I was a little girl, both my parents would say to my sister and I that 'never, ever stop from doing anything just because you're a girl. While being brought up in such an atmosphere as a young girl, later in life I was surrounded by friends, even male friends who believed in that very same thing. If you have male figures in your life who are your support system it definitely empowers you. However, if unfortunately you don't have such a support system, then be one for others.
HIP: You've played a variety of characters from a cultured Arjumand in Diyar-e-Dil to a twisted Zara in Sanam and now of an empowered Eman in Parchi; why is important to have more strong female characters in our dramas and films?
Hareem Farooq: Eman is not your usual heroine, she's extremely different from the female characters you normally see on TV. What really surprised me after the trailer came out was that audiences accepted and loved Eman's strong character. It shows a lot of positivity in our society that not only can women compete with absolutely anyone and lead people, but it also shows that our society is accepting towards the change in role of women when it comes to daily life. Women just need a chance and men need to play a vital part in empowering their women.