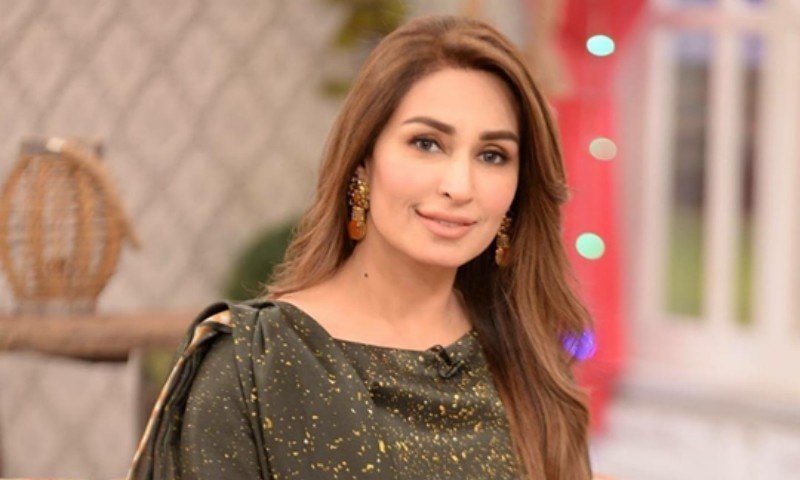 The much loved actress recently revealed to a leading daily how she was ready for a comeback for the love of her fans
If you grew up in the 90s and watched Pakistani movies, then you ought to be Reema Khan's fan. The beauty captivated millions of hearts with her beauty and smile and rose to being the best in Pakistani cinema after her debut opposite Shaan in Bulandi.
Reema Khan appeared in numerous movies and various ads as well as television after that. However, after her marriage to Dr. Tariq the beauty moved to the States but kept a tab on the industry back home. A mother to a boy now, it was last year when Reema left everyone in awe of her yet again when she appeared in the Lux Style Awards with a performance unforgettable as her beauty.
The performance reminded the world Reema still had it in her and if and when she decided to be back to claim her throne, there would be offers. So recently when we read in a leading daily that Reema was now open to appearing in plays and movies once again, we naturally were thrilled and wanted to share the news with you guys too.
In conversation with Instep Reema revealed, "The dramas that I will select on TV will not only be interesting but will carry a strong social message as well. If I get a similar offer for a movie, I will do that too."
Read : Reema set to host a talk show on PTV
With the movie industry well pass the revival stage it would be great to see Reema back on the big screen again as she still has the cinematic charm which made her loved by many in her time.
Recently Reema appeared in an film in America called Angels Within. The actress also revelead that the film has been submitted for the Oscars. "Angels Within is complete and has been submitted to the Oscars Committee, Let us hope it wins."
Angels Within is a movie based on Pakistani doctors who are working in rural towns across America and shows the difficulties they face from the immigration officers across the airports in America.
Upon being asked about her inspiration for her comeback, Reema revealed it was the love of her fans that was compelling her. "I have decided to work because of the pressure of fans, not to make a career. I have already made a career," added the actress.
So which project will she choose first to make her comeback with? Well that only time will tell. Until then, stay tuned with us to find out more about Reema and her comeback!