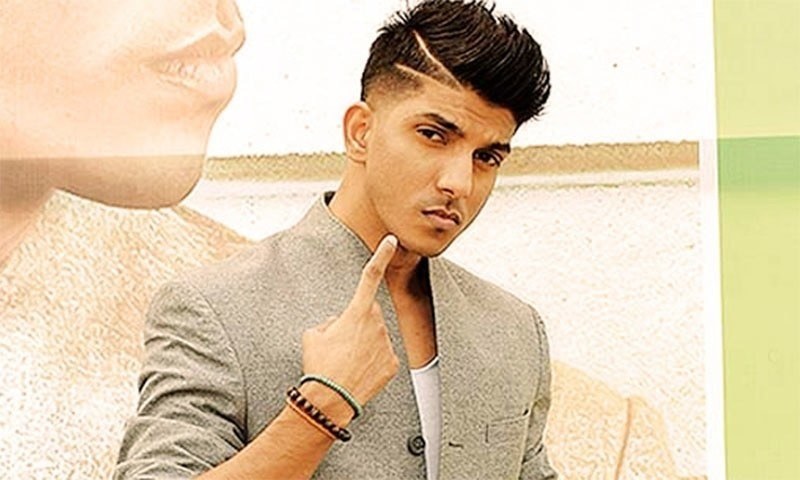 "How he transforms from a pakora seller in to something else is what the audiences will enjoy watching," Mohsin
Having made his drama debut with Muqabil last year; where he played a character called Armaan who discovers that his father had sexually abused his wife when kids, made everyone sit up and notice Mohsin Abbas Haider in a different light who earlier thought of him as a side actor and a gifted singer from Mazaqraat!
Besides having one of the best singing voices we have heard in a while, Mohsin is also a gifted actor who portrays each role with such passion that in a short span of time he has succeeded in gathering a huge fan following for himself. With his movie Na Maloom Afraad 2 having done exceptionally well and his recent play Meraas getting good reviews, Mohsin is once again the talk of the town, this time for his upcoming role of Feeka in Zafar Mairaj's written play called Lashkara.
Having caught up with Mohsin recently we decided to have a quick chat with him to ask what made him want to sign up for this particular play and this was what he shared with us,
"The main reason I said yes was because the play was written by Zafar Mairaj, who had also written Muqabil. So for me to work with him again was indeed a great honor and the other factor was that it was going to be directed by Kashif Nisar," said Mohsin.
Read: 2017 has been Mohsin Abbas Haider's year without a doubt!
Recalling the time when Mohsin had a conversation with Nauman Ejaz about how he was available for plays on the sets of Mazzaqraat, it sure has been a long time since then. Also it was there that Mohsin got a chance to meet Kashif Nisar. Did you know that Mohsin was all set to star in O Rangreza but due to the date issues the project could not happen.
But with Lashkara well underway it seems both actor and director got the project they were waiting for as Mohsin shares, "It is a lot of fun working with Kashif Bhai on the set."
With us curious to know more about his character Feeka and how was it different from his previous two Mohsin reveals, "His full name is actually Chaudhry Rafiq and this one is very much different from what I have done so far. Armaan in Muqabil was someone very sober. Haris in Meeras is very loud, complete opposite of Armaan. He has no value for relationships and focuses only on chasing his dreams. But Feeka is a bit silly, the apple of his mother's eyes and slowly he will transforms from a pakora seller into something else. I am sure the transformation is what the audiences will enjoy watching once the drama goes on air."
Read : Rapid Fire: Mohsin Abbas Haider tells us about his love for bhindi and more
With us always excited for a play which has Mohsin in it, we couldn't help but ask him about his future projects if any and this was what he told us, "Films and serials are in the pipeline but I feel that I am that sort of a person who can do one thing at a time. I like to do complete justice to the character that I am playing, so with due time I will reveal my projects one by one."
With the shooting of Lashkara going on, the drama will also see Saba Hamid playing Mohsin's mother while other cast members includes Imran Ashraf and Ushna Shah as reported earlier.
Besides seeing these amazing actors Lashkara also has onboard theatre actors whose passion Mohsin was all praise for.So all set to dazzle as Feeka soon we have high expectations from tMohsin in Lashkara.