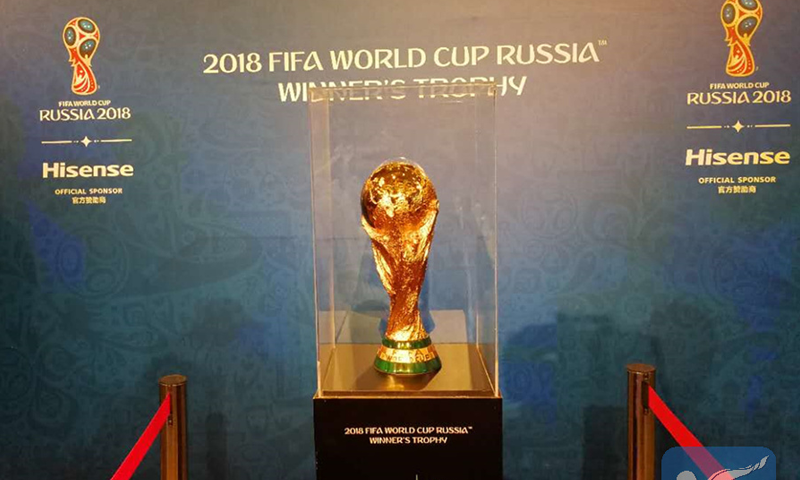 Recent times have been strange for a football fan in Pakistan. We have had a global event with superstars like Ronaldinho, Ryan Giggs, Roberto Carlos and Nicholas Anelka, playing exhibition games in Karachi and Lahore. However, on the flipside the Pakistan Football Federation has been banned due to political interference, the national team hasn't been involved in any matches nor has the National Domestic League taking place. And yet, football in Pakistan has massive following, with possibly millions following individual clubs. In the recent years, with ease of watching football in this digital age, Pakistani have a growing love for the beautiful game.
Now, Coke is providing this joyous moment to all Football fans in Pakistan. The World Cup Trophy 2018 is all set to be presented in Pakistan on the 3rd of February. The trophy will make journey through 51 countries and 91 cities. It is an honor for Pakistan that this trophy will be presented in Pakistan. By bringing the Trophy to Pakistan, a positive and soft image of the country is being propagated. Hajra Khan, captain Pakistan national women's team tweeted and shared her delight with fellow football fans.
Such good news is certainly a breath of air for football enthusiasts, concerns remain. However, with Coke bringing this Trophy to Pakistan, fans would hope media and relevant authorities will work towards resolving issues. Football has massive following in Pakistan. Especially clubs like Manchester United, Real Madrid, Barcelona, Liverpool etc. have cult following in Pakistan. The few grounds available are always full with football players. While cricket remains our national love, and Hockey national sports, interest towards football has increased multi-fold.
So activities organized by multi national brands like Coke will only speed up the process of promotion of football in Pakistan. Such efforts are praiseworthy and will help improve not only the situation of sports in the country but also provide an outlet to paint a positive image of the country in the international arena. This move seems to be aligned with the global mission of Coke, bringing happiness.