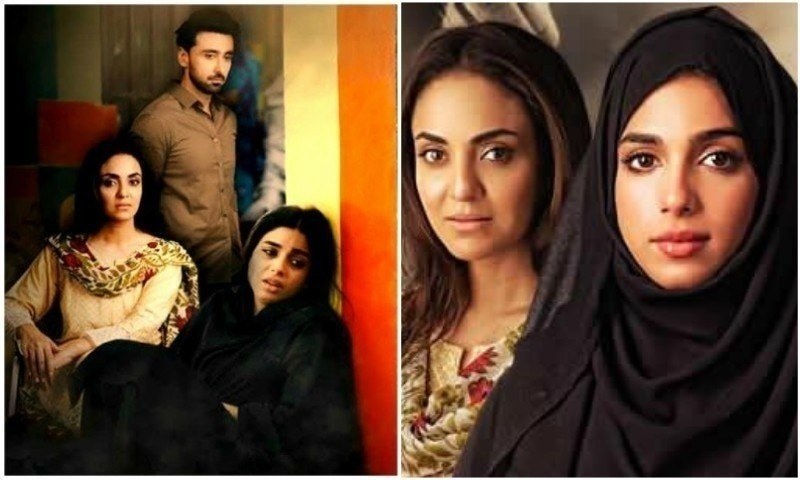 Again, we had an installment of emotionally provocative, heartbreaking episodes and I love the social issues that are being raised in this drama which are much needed and most apt in today's times. I like how the story has progressed from trust issues between partners to cyber security to sexual harassment of vulnerable individuals in the hospitals. It is commendable how the writer Mohsin Ali has created an emotional story around it which is not only heart touching and thought provoking, but also forces the viewer to look at their inner selves and the hypocritical society around them. Acting wise, everyone has been phenomenal and there were quite a few scenes in the recent episode that were impacting, beautifully acted, and executed. We are in awe of Pakeeza's strength of character in particular throughout this drama, and the way she has faced tragedy after tragedy with utmost courage and faith.
Aisi Hai Tanhai episode 11 & 12 review: The truth will break your heart!
We see Pakeeza (Sonya Hussyn) has left Dr. Saad's (Kamran Jeelani) home to live on her own and finds safety at a women's shelter; but was asked to leave as soon as they find out she is expecting. It is an oxymoron that a women's shelter cannot protect a woman when she needs it the most. If this is how all women's shelters run in Pakistan, then they must change their rules and regulations in order to provide better care to the most vulnerable individuals of the society. Unfortunately for Pakeeza, there is a predator lurking at every corner, who drives her to find sanctuary at a nearby Dargah. I wish it would have been a masjid instead, the impact would have been more profound. Pakeeza had a miscarriage due to her fall, which I do not know is a blessing or not. Allah took away a child from her who could have been a source of disgrace for her; but now she cannot get a paternity test done in order to endorse the barbaric attack against her and to punish the culprit. Both Sonya Hussyn and Kaman Jeelani have done justice to their respective roles, and I want a sweet ending for them two.
Ramsha is remorseful for her actions, and I like how her repentance was shown in a way that brought her closer to Allah. It was pleasant to see her attending halaqas, performing salah and making dua to Allah asking for forgiveness. She is truly repentant and was shown to be deeply affected by the incident. I wished that her friend would have shown more mercy towards Ramsha though. And Allah definitely has given her the opportunity to pay her "kaffara."
On the other hand, Hamza (Sami Khan) who had tried a hand at boxing in order to make an extra cash gets a much needed scolding from Khadeeja (Saba Hameed). Their scene was one of the most beautiful mother-son scene I have seen, with subtle emotions and no over the top acting. Their chemistry is amazing too. It will be painful to see Hamza's reactions when he will realize that Khadeeja is the cause of Pakeeza's "death." Saba Hameed has been fantastic throughout this drama, making us sympathize for the mother who poisoned her own daughter, which is an accomplishment in itself.
Aisi Hai Tanhai is an eye opener!
The scene between Hamza and his father was also another favorite, showing a father-son bond beautifully, with meaningful tear-jerking dialogues like "mujhe khushi hai keh yeh taqat dene wale hath apke hain." It was a heart touching moment. Sami Khan acted exceptionally well in that particular scene and the tears that rolled down his face looked "real." In fact he has been exceptional in every single scene with pitch perfect dialogue delivery and body language.
Now my absolute favorite scene of the episode: the Kinza (Nadia Khan) and Hamza scene. It was magical! Not a single word said, yet my heart skipped a beat when Kinza bent down to tie Hamza's shoe laces with the expression of unease clearly seen on his face and body language. And the background music made the scene even more spellbinding. But please, can we tone down the volume of the OST? Nadia Khan has probably been the weakest link, and I am glad that she has toned down her dialogue delivery the last few episodes. We see Kinza falling for Hamza whose heart is still with Pakeeza, especially after their encounter last week. I want Hamza to fall in love with Kinza; it will be unfair for her if Pakeeza returns and Hamza divorces Kinza to go back to Pakeeza. It would be the height of selfishness! But I don't understand what is wrong if Kinza wants to help Hamza in making ends meet? Is it not going against women empowerment? On the other hand, I was pleased that Hamza gave permission to his wife to work, giving a message that IT IS OK if your wife wants to. Next week's promo is exciting; shows Hamza finding out that Pakeeza is alive and the uncertainty of Hamza-Kinza-Pakeeza relationship is making me anxiously await for next week.
Let us know what you think of this week's double episode.