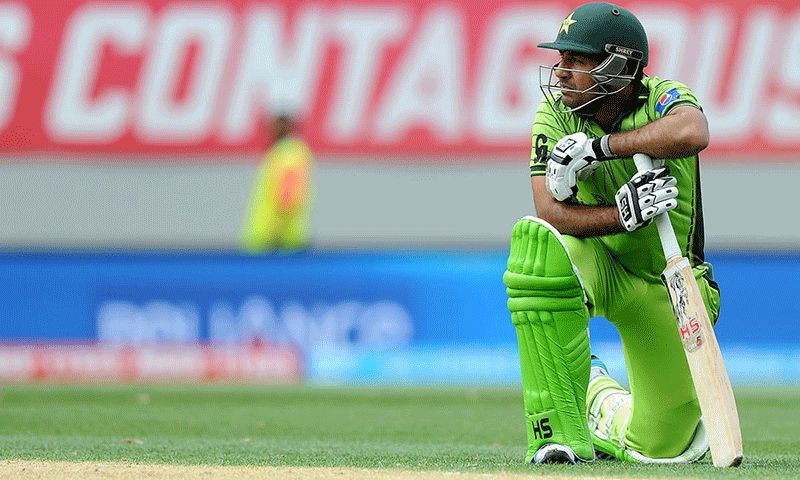 Pakistan are looking down the barrel once again in white ball cricket. New Zealand go into the 3rd ODI with all the momentum and confidence. While Pakistan at no point really looked like competing with the top order flattering on both occasions. The wicket in Dunedin would provide a decent opportunity for Shadab Khan to shine and our batsman may be a little more at ease with the wicket not offering so much bounce.
Fakhar Zaman coming back in the side should help Pakistan attack in the power play. Azhar Ali, is a batsman who can sort out his technique (we have seen him do so before) to survive in these conditions. However, will we see him score at a strike rate desirable? His performance in the Champion Trophy final was crucial but a lot of it came against the spin of Ravi Ashwin and Ravindar Jadeja. Babar Azam is due runs after being worked over in the 2nd ODI. Mohammad Hafeez also perished after setting up the innings and Shoiab Malik has looked off color. To be fair, it is kind of expected of him in such conditions.
But the most important bit is about Sarfraz. Slowly, the persistence (or as some may call it reluctance) of Sarfraz Ahmed to bat up the order, is now reaching the level of absurdity. Sarfraz, would know how a few quiet matches can make his position vulnerable in the side especially given his animated and no holds barred style of captaincy. Kamran Akmal consistent form in domestic cricket also keeps the Kamran Akmal fan club (yes, there is one) alive somehow. It is a simple swap where Hafeez comes in at 6 and Sarfraz at 4. Style of play adopted by Sarfraz through his career suits batting higher up the order. With Faheem Asharaf, Shadab Khan and even Hasan Ali showing decent batting skills, Sarfraz should go in and fight it out. Bowling has suffered a lot due to the absence of Mohammad Hafeez. The control he provides is lacking especially early in the innings. Imad Wasim is not available either to fill up that gap. Fast bowlers have been average at best. Moreover, Sarfraz's grunts and moans haven't been enough for the fielders to be alert in stopping singles.
Sarfraz, and senior players need to step up!
There are so many questions arising. The Chanpions Trophy win was based on exceptional performance by bowlers and a masterful innings by Zaman. Subsequent 5-0 against Sri Lanka was more a reading on the opposition's strength. But they kind of masked the issues with the team. With injuries and suspension Sarfraz hasn't been lucky either. Now is the time to make his own luck. Batting at 4 would be a good start.