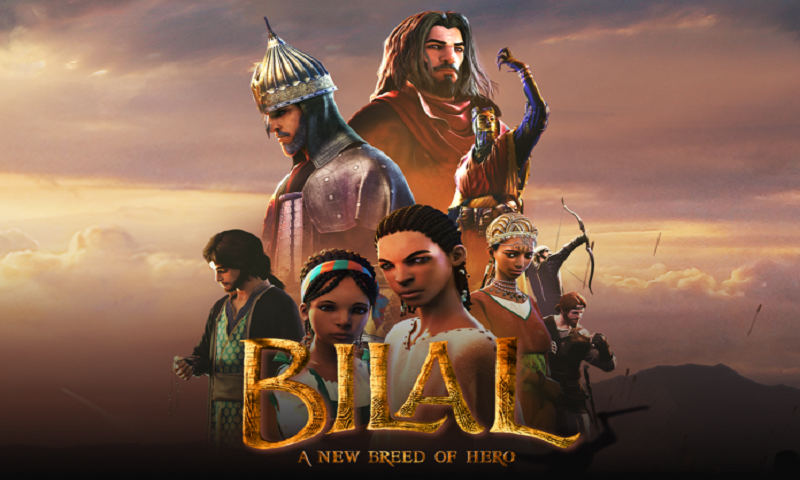 Bilal: A New Breed of Hero, an animated film by Dubai-based production company Barajoun Entertainment, is all set to have its international release in the USA on the 2nd of February. Amidst controversies, the film's international release was put on hold, however it managed to impress critics in the MENA region and is now expecting its global release.
What is interesting about this particular animated film is the fact that it narrates the story of Bilal ibn Rabah, Islam's first muezzin. Written by Ayman Jamal, Bilal narrates the fourteen hundred-year-old story of the freed Abyssinian slave, who went on to become a close adviser to the Prophet Muhammad (PBUH). It is said that the writer Ayman Jamal, pursued the project for more than 7 years, carrying intense research so that his story could pay true homage to the heroes set in history of the Arabian Peninsula.
Bilal initially premiered at the 12th Annual Dubai International Film Festival on 9 December 2015 and continued its festival circuit over the course of 2016 being screened in Berlin, Cannes, Annecy and Toronto.
With technicalities and animations at par with internationally acclaimed animated movies, Bilal has been garnering a strong fan following for itself since its release. The film stars Adewale Akinnuoye-Agbaje, Jacob Latimore, Ian McShane and China Anne McClain, who all voice main characters in the film.
Allahyar & the legend of Markhor to be released on 2nd February, 2018