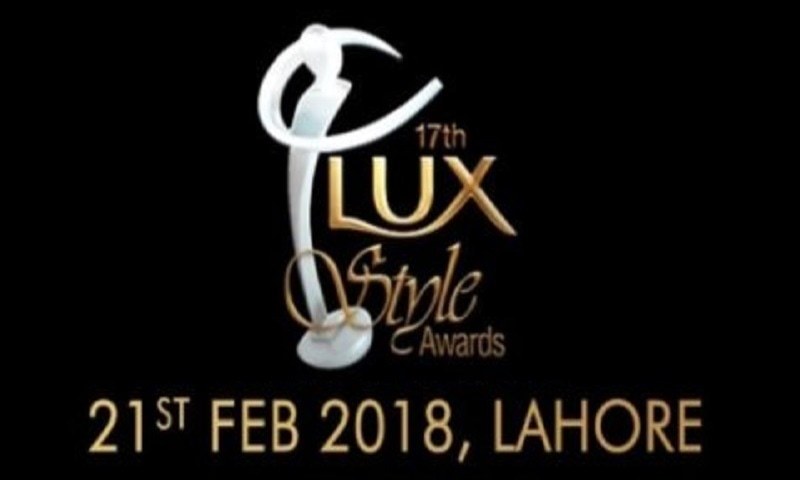 We feel LSA 2018 nominations have once again left out major names, what do you guys say?

So Pakistan's most prestigious award show has decided to be back earlier this year. Yep, you guessed it right. We're talking about none other than the oldest and most revered Lux Style Awards which will be held by the end of February in Lahore.
The list of nominations was revealed earlier today and by the looks of it, the LSA selections this year too has given us some serious WTF moments! Take a look yourself and see if you think we're right.
Nominations for the 16th Lux Style Awards are finally out
Let's begin from the category of films;
Nominations for Best Film this year include
Balu Mahi
Chupan Chupai
Na Maloom Afraad
Punjab Nahi Jaungi
Verna
And very easily you find Mehrunisa V Lub U and Chalay Thay Saath missing the cut here? Mehrunisa did a great job on box office this year and it certainly deserved a mention in the list of best films. No hard feelings but the film was certainly a better option than Balu Mahi perhaps? And even though our favorite Punjab Nahi Jaungi gets listed here, we're wondering why we couldn't have MVLU mentioned here!
Best Actor
Ahsan Khan in Chupan Chupai
Fahad Mustafa in Na Maloom Afraad 2
Humayun Saeed in Punjab Nahi Jaungi
Mohsin Abbas in Na Maloom Afraad 2
Osman Khalid Butt in Balu Mahi
Pretty much the best have been listed here but then again, nothing personal against OKB but perhaps Shaan's stint in Arth deserved a mention here because let's accept, it was better than Osman's bronzed look in Balu Mahi. And what about Danish Taimoor in MVLU? The guy certainly did his part best! However, this one's going to be a rather tough battle between Humayun Saeed in PNJ, Mohsin Abbas in NMA 2 and Fahad Mustafa for the same. We're guessing Humayun just might take the lead away because let's accept, PNJ was one amazing movie.
Best Actress
AinyJaffri in Balu Mahi
Mahira Khan in Verna
Mehwish Hayat in Punjab Nahi Jaungi
Uzma Hasan in Arth 2
Neelum Muneer in Chupan Chupai
Again, no mention of Sana Javed here? Sana did her part as the doe-eyed confused beauty from up North, in the hassles of Karachi beautifully!
LSA Nominations 2017 Leave Out Major Names From Major Categories
Best Film Director
Haisaam Hussain for Balu Mahi
Mohsin Ali for Chupan Chupai
Nabeel Qureshi for Na Maloom Afraad 2
Nadeem Baig for Punjab Nahi Jaungi
Shoaib Mansoor for Verna
Pretty much the same conflict here as well. Yasir Nawaz did deserve a mention.
Best Supporting Actor
Ali Rizvi in Chupan Chupai
Faizan Khawaja in Chupan Chupai
Sohail Ahmed in Punjab Nahi Jaungi
Javed Sheikh in Na MaloomAfrad 2
Gohar Rasheed in Rangreza
Saqib Sameer should have been mentioned here for his double role in MVLU! Nevertheless this award is Waseem Wallay's for sure. Nobody, the audience or the critic, can turn a blind eye to Gohar's stint in this one!
Best Supporting Actress
Durdana Butt in Balu Mahi
Humaima Malik in Arth 2
Sadaf Kanwal in Balu Mahi
Urwa Hocane in Punjab Nahi Jaungi
Zhalay Sarhadi in Chalay Thay Saath
There's going to be tough competition for the winner of this one. Urwa's performance in PNJ was commendable as was Humaima's in Arth 2.
Coming onto the television categories;
Best TV Play
Alif Allah Aur Insaan
Muqabil
O Rung Reza
Sammi
Sang E Mar Mar
Where is Mohabbat Tumse Nafrat Hai, Aisi Hai Tanhai, Baaghi (if we're talking about plays still on air) Beinteha, Khuda Mera Bhi Hai and of course Yakeen Ka Safar?! Do you feel the list is justified because we don't!
Best TV Actor
Adnan Siddiqui in Sammi
Ahad Raza Mir in Yakeen ka Safar
Imran Abbas in Khuda Aur Mohabbat 2
Mohin Abbas in Muqabil
Noman Ijaz in Pinjari
So much for Imran Abbas missing the nominations last year! Well he deserved one for Mohabbat Tumse Nafrat Hai as well.
Best TV Actress
Bushra Ansari in Seeta Bagri
Kubra Khan in Muqabil
Saba Qamar in Baaghi
Sajal Aly in YakeenKa Safar
Sajal Aly in O Rungreza
Where is Iqra Aziz for Ghairat? We just see too much of Hum TV this time? And even if its Hum, where is Ushna Shah for her excellent portrayal of Rani aka Reena Begum in Alif Allah aur Insaan? We need an explanation people!
Saba Qamar plans to boycott LSA 2017
Best TV Writer
Mustafa Afridi for Sang E Mar Mar
Noor ul Huda Shah for Sammi
Qaisara Hayat for Alif Allah aur Insaan
Saji Gul for O Rungreza
Zafar Mairaj for Muqabil
Where is Rida Bilal, Asma Nabeel? Perhaps we could say we're voting on our favorite writers from Hum TV, give or take one? The list doesn't satisfy us!
Best Original Sound Track
Adnan Dhool and Sana Zulfiqar for Bay Khudi
Ali Azmat for Rasm e Dunya
Jimmy Khan for Tumharay Hain

Nabeel Shaukat for Woh Ek Pal
Richi Robinson for Shayad
No mention of Mohabbat Tumse Nafrat Hai here? Ask anybody and they'd say the drama had a beautiful OST!
Even though our favorites have made it to major categories but what we would have loved was for LSA to have fair nominations. Snubbing MVLU, Chalay Thay Saath in the Film category and a load of dramas from channels other than HUM for Television, this isn't done guys. Let's see how the fashion and music categories fare this time? Let us know what you think of these nominations? Do you give a thumbs up or a thumbs down?