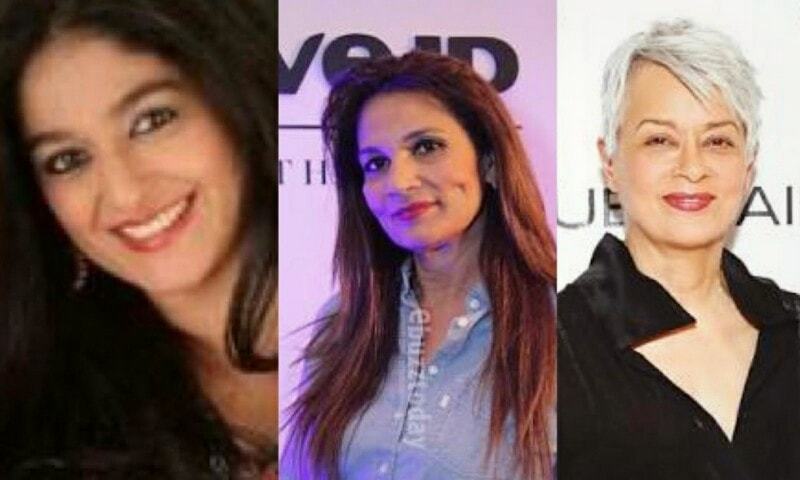 "When I sexually abused it was by my kari sahab, my driver & then by a highly educated elite families' son," Nadia
The type of society we live in, we will easily be able to understand the reason why issues of sexual harassment are hushed up. There is shame for family honor, guilt of considering one's ownself responsible and anger that then builds up into psychological troubles. Nobody, absolutely nobody can understand the trauma, the plight of the person who suffers sexual abuse, be it men or women, when subjected to such ugly activities.
The case of eight year old Zainab in Kasur has enabled a lot of people to raise a voice; especially our celebs. Even though hundreds of Zainabs go unnoticed everyday in Pakistan, at least the plight of one and the way its enabling the society to raise a voice will give people the platform to speak up and not consider this one's own fault.
Celebs demand justice for Zainab!
In light of the very unfortunate incident that occured with Zainab, Nadia Jamil, the much loved actress has come forward with her own story of sexual abuse, just so it helps people understand that this is nothing to be ashamed of at all.
I was four when I was first abused sexually, shares Nadia on her Twitter. The actress then goes on questioning how the family's honor was packed in an individual's body, that when exploited would be lost?!
Heart-wrenching but the bitter truth, the one's who are entrusted with responsibility exploit it the most. Nadia then opened up about how it was never the individual's fault and it was necessary that the person opened up and find what kept them going strong.
Not only Nadia but Frieha Altaf, a name who needs no introduction, also opened up about how she was sexually abused as a child and had to stay silent to protect her name and her family's honor.
Even Maheen Khan opened up about the incident where she was abused as a child and prompted the same question raised by Nadia.
But Nadia's, Friend's or even Maheen's stories are that of survivors while Zainab's or anyone else's by that matter who lost their lives, are told by others. Dirty things like these occur on a regular basis in this society. And only when it becomes the norm to open up and bring the guilty to shame and justice, will we move towards a better tomorrow. Kudos to these strong women for opening up and here's wishing our favorite stars all the strength for days past and days to come.