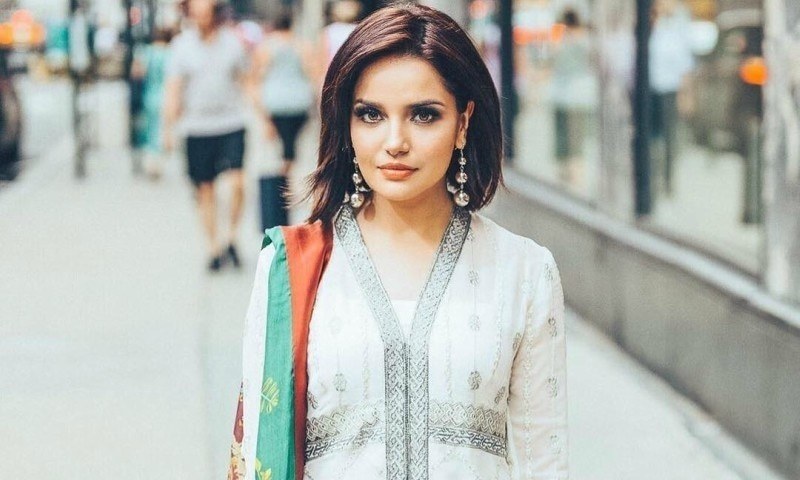 "Its nice to be able to provide information because people make choices without knowing the consequences," Armeena
Even though the number of dramas being made in Pakistan has increased tenfolds, there are only very few which address a certain social issue. Udaari on Hum TV talked about child sexual abuse, while Sammi talked about the issue of 'vani'. And now, there is another drama highlighting the problem of human trafficking in Pakistan. Qaisera Hayat has penned down a brilliant story with Daldal which sees Shuja (Zahid Ahmed) travelling to London illegally and the problems faced by illegal immigrants.
Armeena Khan plays Shuja's wife, Hira, in the play. Being in London currently, the actress sat down with the BBC Asian Network to talk about how Daldal was being praised for raising awareness about illegal immigration as well as the massive impact which it was having on the society.
Talking about Daldal, Armeena said, "Its nice to be able to provide information because sometimes I fear that people make choices without knowing the consequences."
Having received a lot of comments ever since the drama went on air Armeena shared, "I find comments like it is better to stick to this country and just explore your opportunities here rather than taking this risk and get killed."
Read : Daldal episode 15 review: With Shuja in UK the real story of Daldal has now begun
Now if you like us are a fan of the play then by now you must have seen Shuja regretting his decision to come to London. Despite being educated, he is reduced to being a waiter and is treated like trash in a foreign country. To avoid being illegal he has no choice but to marry a resident. Even though he has become a legal citizen through her, the union has made him more miserable and is landing him into one problem after another especially with Hira who is back in Pakistan all alone with their son.
One of the best characters we have seen Armeena play so far, she shared how the role was not her concern as much as the concept of the drama was which made her want to be a part of it.
"I have been wanting to be a part of dramas like Udaari and Sammi but you know the opportunity just never presented itself and once it did , I didn't care about the role," said the gorgeous actress.
Talking further about the impact which Daldal is having, Khan also disclosed how the team just might take this up with the government in order to make sure that the correct image of life abroad is brought forth before people decide to take the leap.
"This is something that we may even recommend to the government and the organizations that work in Pakistan. We want the government to be able to educate the population and provide opportunities for the citizens so they are less tempted to go abroad because it is not as rosy, not the land of milk and honey as it seems from far away, said Armeena.
Read: The response towards Shuja has been epic" - Zahid Ahmed
With us agreeing with Armeena Khan on this, dramas like Daldal are a welcome addition as they help the public to see something which they might never get to know about otherwise.
It is very rare to find actors like Armeena Khan who want to utilize their fame for a good cause and work in projects which can be an eye opener for all.