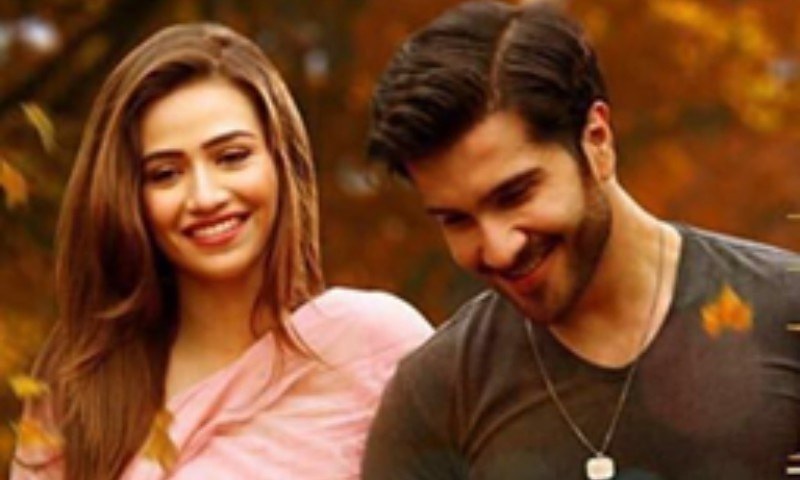 Last week left off at a very monumental discovery. Khaani finally came to know it was Hadi who was sending her anonymous letters. And so we anticipated this week's episode, wanting to know how the story would progress further and whether or not she will accept her love for her brother's murderer, or will the story take another turn altogether.
Sana Javed really nailed it in this episode. We had been loving her character but the opening sequence of the 11th episode gave us goosebumps. Khaani's remorse, her guilt and her anger upon herself was portrayed to perfection by Javed. The way she cried and cursed because she had fallen in love with her brother's murderer was simply amazing.
On the other hand, paying heed to their friend's advise, Mir Shah and his wife have agreed to get Hadi married off to Khaani. However, whether Khaani agrees to the match or not is not their concern because they're now set on bringing her home as their daughter in law and win public support.
What is cringe-worthy is the fact that Hadi, despite knowing what he did to her brother, still thinks Khaani will agree to be with him. The story is making us feel all sorts of emotions and that is what we believe is its beauty. The story is so powerful that it makes you love, hate everything as it progresses.
The episode also answered the question most of us had on our minds. Whether Khaani would fall in love with Hadi and will she continue to do so when she realizes he is the same who killed her brother. And so, we have the answer. Khaani was infatuated with the stranger but never in love with Hadi. She might have feelings for her unknown admirer but the minute she found out it was Hadi, she let everything go. The way she set everything on fire in front of Hadi, taught him his much needed lesson.
The Mirs, Mehmood Aslam as Mir Shah, Saman Ansari as Sitara Mir and Feroze Khan as Mir Hadi are doing an absolutely wonderful job. You hate their characters but can't help admire their poise. Mehmood Aslam has really outdone himself as Mir Shah. His persona and aura exudes power. Even in the little screen time he gets, he manages to make his presence felt. And of course Feroze as Hadi is the star!
Khaani episode 9 review: When will Khaani discover Hadi's secret?
Anjum Shahzad has certainly extracted the best performances to date when it comes to the cast of Khaani. Sitara Mir's double standards, Hadi's intoxication with his power and Khaani's determination to stay strong. Each and everything comes across as brilliantly executed in this play. Asma Nabeel's story is strong and so is the production by 7th Sky Entertainment. Here's to another rocking week of Khaani. Hoping to see how the story develops further.
Khaani epsiode 10 review: The Mir's are gearing up for a game of dirty politics once again!