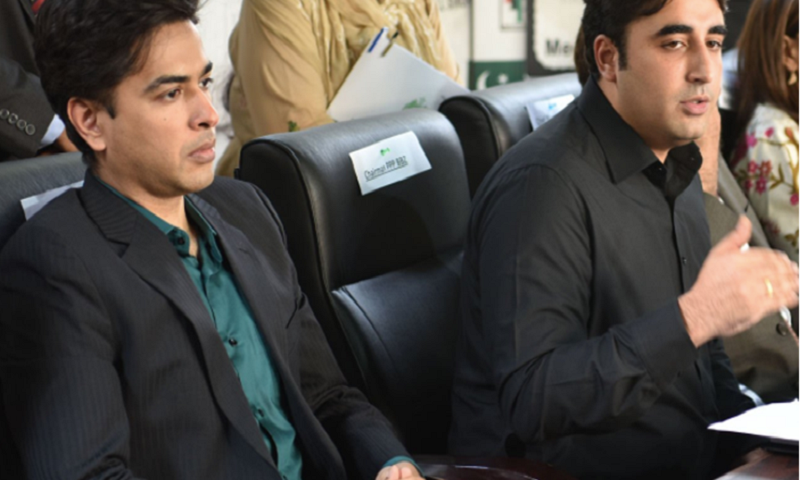 The program will be introduced in 200 schools by the Sindh Government in hopes to help children learn about abuse
After the media and celebs together highlighted sexual abuse issues prevalent in the country, following Zainab's rape and murder, things have been put into action. In a country like Pakistan, where child abuse and rape is a growing menace, it is high time that proper measures be taken to end the plight of the children who find themselves falling prey to ruthless predators out in the open. And in lieu of that, the recent initiative by the Sindh Government, PPP Chairperson Bilawal Bhutto and singer/social activist Shehzad Roy comes as a commendable action.
Nadia Jamil, Frieha Altaf and Maheen Khan open up about being sexually harassed!
According to Bilawal, "Sindh Government is taking all out efforts to adopt life skills-based education in curriculum across the province.Life skills-based education curriculum has been adopted at Fatima Jinnah Government School and it showed positive results." Adding further, Bilawal mentioned how the government was focusing on the implementation of a similar curriculum in 200 schools across the province as well.
Awareness and education is important to fight the increasing menace of child abuse in a country like Pakistan. Children need to be educated about the matters without hesitation and it can be best done when its taught at a school with regular curriculum. Social activist and singer Shehzad Roy of Zindagi Trust, earlier spearheaded efforts to raise awareness pertaining to child abuse in collaboration with Aahung NGO and succeed in implementing LSBE training at the Fatimah Jinnah school and now, the singer will be working in collaboration with Bilawal Bhutto and the Sindh Government to expand the curriculum for a farther reach.
HIP appreciates the effective efforts on behalf of the leaders of the country. The introduction of the Life Skill Based Education (LSBE) curriculum is a welcoming change and hopefully will spread across Pakistan, ensuring there are no more angels molested by hungry predators lurking around corners.