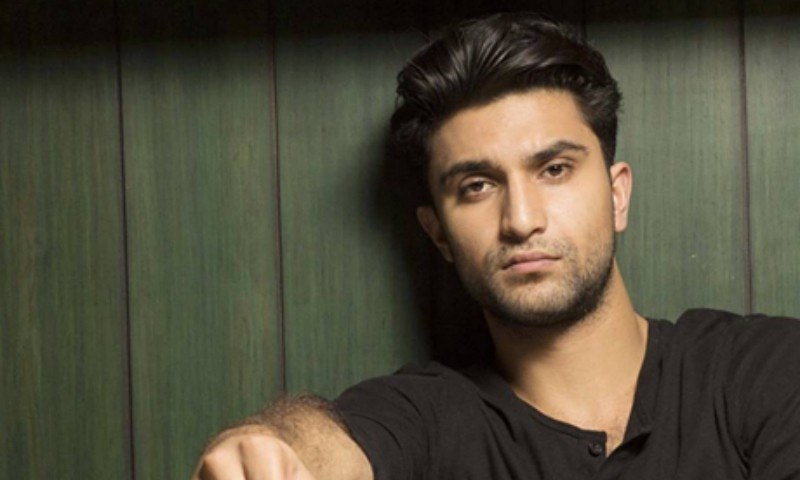 In conversation with Fifi Haroon for BBC Urdu, Ahad talks about his passion for acting, Sajal Ali and a lot more

Ahad Raza Mir has achieved what takes other actors years to attain in a very short span of time. Having worked in just two plays and awaiting the release of his movie Parwaaz Hai Junoon, Ahad shot to fame when he agreed to play the role of Doctor Asfandyar in the much loved drama Yaqeen Ka Safar.
It was like an overnight success, making Ahad the new heartthrob of the nation and the latest crush of many. But there's more to Ahad than just that. In his recent interview with Fifi Haroom for BBC Urdu, Ahad opened up, talking about his passion for acting,how the issue of punctuality in the industry bothered him and what set girls from Canada and Pakistan apart!
Ahad spent his early years in Canada but decided to come back to Pakistan explore the industry here. However, living in Canada caused Ahad some adjustment issues when he settled in Pakistan. "My vital years were spent in Canada and after moving here I feel I am very lucky that I got so much. But the adjustments I had to make were about life, like getting used to the weather, the way people worked and their punctuality here," Ahad revealed in his interview.
Read : Times Ahad Raza Mir had us say Ma sha Allah and In sha Allah!
Talking about the industry itself Ahad said, "Here you need to have connections, your looks matter, how many followers you have etc. Talent, I feel, comes right at the end and sadly I feel Pakistan has more celebrities and less actors."
Ahad has a very, very strong female fan following (not that we blame them). But then it was only natural that he was also questioned about the differences he saw between the girls in Canada and in Pakistan?
"All girls are beautiful but Pakistani girls have a lot of grace and softness which I did not find there. The girls here know how to talk and they have a respectful demeanor which one cannot find anywhere else," shared the YKS star.
But Fifi was keen to know if Ahad found all these qualities in his co-star Sajal Aly as well?
"Sajal has a lot of grace and charm,'' said Ahad, all praises for his Yakeen Ka Safar and Aangan co-star.
Read : HIP Exclusive: Ahad Raza Mir and Sajal Aly sign onto Aangan after Yakeen Ka Safar
With his father Asif Raza Mir one of the most respected actors in the industry, he has big boots to fill in but besides wanting to carry on his father's legacy, Ahad also wishes to make his own name.
"Ahad is someone who loves his work, his family, his country and I want our audiences to watch plays and movies with pride as I am not here for a short term but for a long run," he shared with Fifi about who he was if the Raza Mir tag would be removed.
Ahad also mentioned that he wanted to work with Maya Ali in the future and how actors shouldn't limit themselves to just doing movies and explore all options.
With Parwaaz Hai Junoon hopefully releasing this year where we will see him part of the Air Force. Moreover we are also excited to see Ahad in the upcoming drama Aangan where we're sure he'll set the screen on fire, just like he did in Yaqeen Ka Safar!