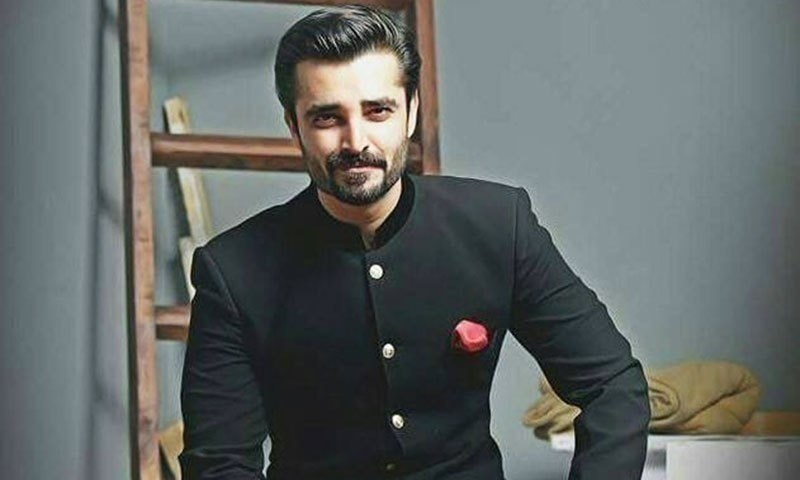 Besides having stolen every Pakistani girl's heart as Afzal in his super hit play Pyaray Afzal few years back, Hamza Ali Abbasi enjoys a huge fan following in Pakistan. Not only his looks or his acting, but also because of his outspoken personality, where he does not shy away from raising his voice for issues that matter, Hamza is a favorite of many.
Whether its politics or television or even films, Hamza is on the top of his game. And this year it seems Hamza is gearing up for an even better performance as he will be seen as an Air Force officer in Parwaaz Hai Junoon and as Noor Nath in the Maula Jatt reboot.
And so recently, when we came across a rapid fire which Hamza did for Bol Entertainment we just knew we had to share what all he disclosed with you all.
In a very short rapid fire round, Abbasi was seen smiling throughout and generally having a great time when questions were thrown at him one after another.
Read : HIP Exclusive: A chat with Hamza Ali Abbasi from the sets of Parwaaz Hai Junoon
Hamza gave a rather diplomatic answer, including many names when it came to whom he thought as the best actress in Pakistan. "There is not just one I feel there are many like Saba Qamar , Mahira Khan and Aisha Khan to name a few," added the actor solemnly.
On having to choose between getting married or watching the final match between India and Pakistan, the actor chose to watch the match first. Hamza also claimed Maryam Nawaz was a self proclaimed princess as well.
On a rather romantic note, Abbasi also confessed to the fact that eyes were the first thing he ever noticed about a girl.
Also, can you believe that it takes Hamza Ali Abbasi an hour to get ready! Well, with looks like those and his stylish persona, we can't blame Hamza if he takes time to be meticulous in his appearance.
Hamza was also all praises or his sister, Dr. Fazeela, a famous dermatologist along with his mother. The two, as Hamza claimed, were the reason behind his success.
With him choosing to stay quiet when asked who he thought should not appear as a hero, it was good to see the star all chilled and having a good time.
In case you have not seen Hamza Ali Abbasis most candid rapid fire yet then you can do so by clicking on the video below.