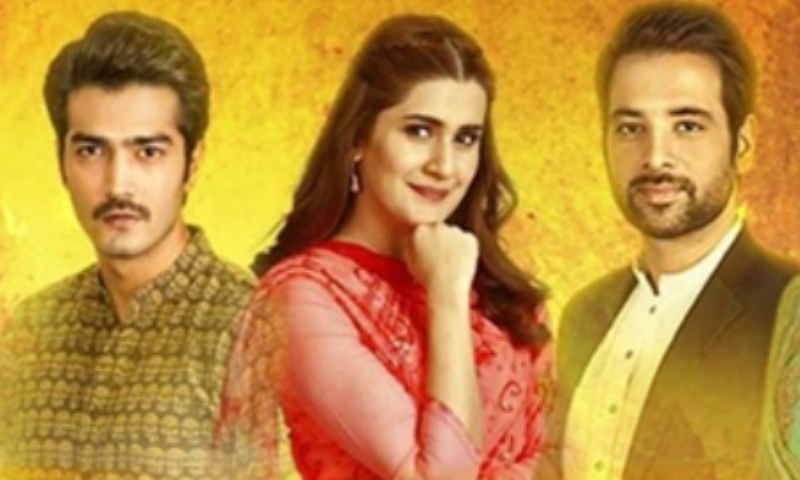 Alif Allah aur Insaan has already aired its 40th episode but the story seems far away from its end. Initially it revolved around the central characters of Shahzaib, Basit, Nazneen, Shammo and Rani but then we had Zimmel and Shaheer included in the line, without understanding their importance to the story. However, last night all pieces fell together and we finally received a number of answers we were looking for.
The writer Qaisera Hayat has left us in awe of her beautiful style of writing as she has penned down characters which touch an emotional chord with us every week especially Shahzaib (Mikaal Zulfikar) as he is a very balanced and a caring man who sadly fell in love with the wrong girl.
But after last night's episode having gone on air, we were glad to see things happening which hint towards the play picking up pace once again.
Read : Alif Allah aur Insaan episode 33 review: The drama has nothing exciting to offer now!
So what made it interesting, well here is our review in case you missed the episode last night.
Nazneen is again divorced, with her latest husband forced to leave her on gunpoint. The girl is now depressed and picks up fights with just about everyone. It is rather disturbing to see her like this because this one headstrong and belligerent girl was raised amongst money and love but is now all alone. She has nowhere to go and it seems, Shammo's curse upon her has finally brought her where he mentioned so.
Zimmel (Nimra Khan) is trying to get over the death of Arsalan (Ali Ansari). She came across Shahzaib, who had taken Baba Jee's place for a dua but was rejected. However, considering it his fault, Shahzaib is now trying to ease Zimmel's pain and falls in love with her. He takes an upset Zimmel to meet his mother (Azra Mansoor) thinking it'll help her cheer up once again.
Shahzaib's mother loves Zimmel and so a proposal is sent which her parents are very happy about. Even Zimmel has taken a liking for Shahzaib, making us glad to see him find someone who will make him happy. But just as Zimmel is about to settle once again, she discovers that Shaheer (Omer Shehzad) was the one who killed Arsalan just so he could be with her!
Quite shocking, we know, but then again once in love, one can really go to any extent to acquire what you need. so with Shaheer, not at all happy for Zimmel and Shahzaib, he confesses to his crime over a phone call to Zimmel and her friend and gets arrested at the end (which we were very glad for).
Read : In Review: Alif Allah aur Insaan gets interesting again!
Now we just hope he doesn't get bail and let Zimmel and Shahzaib live in peace. On the other hand Raani (Ushna Shah) after having disclosed to the world about Nawazish Ali (Farhan Ali Agha) being the father of her child will be in trouble. Nawazish Ali is now against her and wants her gone forever.
So an interesting episode last night the play was high on suspense and romance which we simply loved. With us loving the chemistry between Mikaal and Nimra we hope to see the duo together once again but an important lesson which the drama taught us last night was how quick we are to judge women and never say anything to the men who have secret affairs and then discard them once having lost interest as Nawazish's wife very cleverly tells her husband how he was equally to be blamed for that affair.
With outstanding performances and a story which has become intense again, we cant wait to see how will it all end for Nazneen and Raani. So if you like us enjoy a well made and a gripping story line then don't miss the next episode of Alif Allah aur Insaan every Tuesday night at 8 pm only on Hum TV.