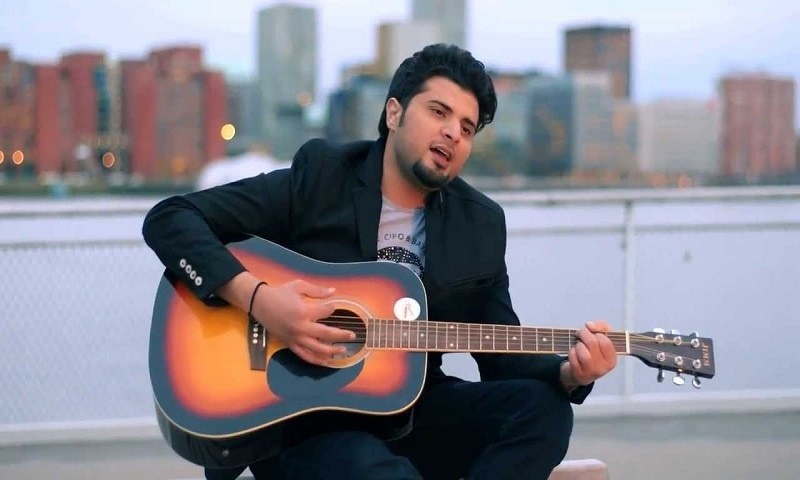 Bewajah and Kooch fame singer, Nabeel Shaukat Ali has just released his new song Sawaal and like almost all his previous songs Sawaal has us counting on it for being our favorite for the while. Nabeel has the voice which touches the heart immediately and stays there for a while.
Nabeel Shaukat's Sawaal is a conversation between heart and love, where they converse as two individuals would do and what a lovely, melodious conservation it is. Kudos to the lyricist Zil e Huma Naqvi and Nabeel for the effort. Not for a second we feel the song dragged and Sawaal grips us with its rhythm.
Nabeel Shaukat Ali to release his first song from India
The song depicts the story of a girl sitting in a restaurant and the boy, who happens to be the waiter at that restaurant, falls in love with the pretty lady staring her from the window. The girl forgets her diary at the table when Nabeel goes to return it. At her house, he finds out that she is already married and returns heartbroken.
The mesmerizing voice of Nabeel flows soothingly, meaningful lyrics complimenting the song along with a video that is also a visual treat. The top shots where we see Nabeel lying down and singing the song gives the video an interesting touch and then of course the restaurant picturized adds to the beauty of it.
Crooning Hai sawaaal dil ka ishq se, tera kiya karun ilaaj, Nabeel wins our heart once again!