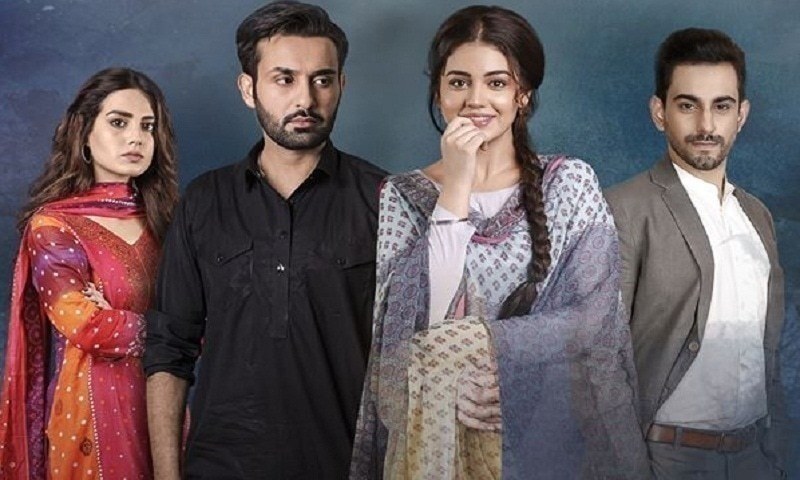 A lot seems to be happening on Saturdays in terms of plays on TV as never before have we been so spoiled for choices especially on just one day. But this time we decided to forgo others and focus on Khamoshi as this is one play which is simple yet so engaging. The story keeps us engrossed and Zara Noor Abbas's perfect portrayal of the innocent Arsla keeps us hooked to the drama for sure.
Written by Aliya Bukhari, Khamoshi is more thann just rivalry between two sisters where the younger one Naeema (Iqra Aziz) is more jealous of Arsla because she is about to marry their cousin Atif (Affan Waheed) whom she loves. 17 episodes down we got to meet Scheram (Bilal Khan) and thanks to a wonderful script the drama is moving at a fast pace as now with Scheram wanting to marry Arsla, all hell has broken in Bi Jaans (Azra Mansoor) house.
But why is there an unrest since Arsla is such a sweetheart? Well read along to find out.
Read : In Review : Will Arsla ever find happiness of her own in Khamoshi?
Now we all know that Zoobia had eyes set on Scheram since day one, so his announcement about how he was in love with Arsla, has set her against the poor girl, who never had any intention of making him love her. Arsla is a person who is so tangled up in her problems that love is the last thing on her mind.
With Bi Jaan also torn between Arsla and her own grand daughter, problem arise when her son informs Bi Jaan that Arsla can no longer live with them. Now that just made us sad because with Naeema now married to Atif and with her father taking money from Scheram in the earlier episodes to get her married to Atif, Arsla has abandoned her family (a decision we were glad she made) as their interest in her was solely based on money.
But Scheram is not one to give up and not giving a hoot about Zoobia he reassures Bi Jaan that he will find Arsla as by the time he got back Arsla had already left after confiding in Bi Jaan how much she hated Scheram for putting her in this mess.
Read : In Review: 9 episodes down Khamoshi is simple yet engaging
Now will Scheram find Arsla and will they marry is something which we cant wait to see as we sincerely hope that Arsla finds happiness too.
So with another interesting episode, even though all actors on board are doing a great job, we especially love the bonding between Azra Mansoor and Zara Noor Abbas as their relationship reminds us of our own grandmother whose love was unconditional. Also it is so refreshing to see elders of the house so graceful and reciting a tasbi in the hour of need. Bilal Khan is the perfect choice for the role of Scheram as he plays his character with a lot of ease and brings with him the maturity which we hope lands him more plays in the future too. Even though we saw little of Affan Waheed and Iqra Aziz this time, lets see how does it all end for Naeema and Atif as well but one thing we do not want to see is Arsla back again with Atif as Scheram is a far better choice.
If like us you enjoy watching stories which are simple and tug at the heart then do give Khamoshi a watch every Saturday night at 8 pm only on Hum TV.