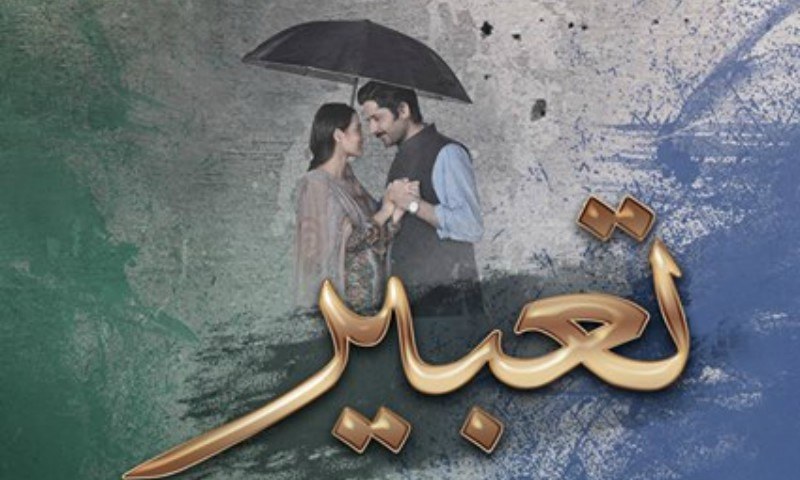 We enjoy watching plays on every single channel that we have, but there are few dramas which hold a very special place in ones heart and Tabeer is one such play mainly because it has our favorites Iqra Aziz, Shahzad Sheikh and Imran Ashraf in the lead. Also the drama is being directed by Ahson Talish whose Alif Allah aur Insaan we simply love .
Another reason for our excitement is that the story has been penned down by Imran Ashraf himself which has made us curious to see the play soon and with the teasers released all we can say that what little we have seen so far, Tabeer exceeds beyond our expectations.
The first thing which strikes you about Tabeer is how beautifully it has been shot but then again with Ahson behind the camera, one does expect perfection in each scene. Iqra and Imran share a brilliant on screen chemistry and their dialogue delivery is so on point that one cant help but smile at the way these two characters are conversing with one another as they seem madly in love and can't bear to be apart.
Read : Iqra Aziz and Shehzad Sheikh pair up for a play written by Imran Ashraf
But where we see these two love birds right there the second teaser introduces us to Ali Safina's character who by the way we did not recognize at first glance. Safina has completely stepped out of his comfort zone to play a character which seems to be street smart and as well as a typical tapori.
So how will he be connected to Iqra and Imran's character and where does Shahzad Sheikh fit in to all this, is what we cant wait to find out.
In an earlier conversation with Iqra Aziz she had told us that, "As far as the play is concerned it is a series of tragedies faced by two families. The play is very close to reality and the audiences will be able to relate to it as Imran has written it very well."
With impressive teasers, Tabeer is on top of our most awaited plays list for sure!