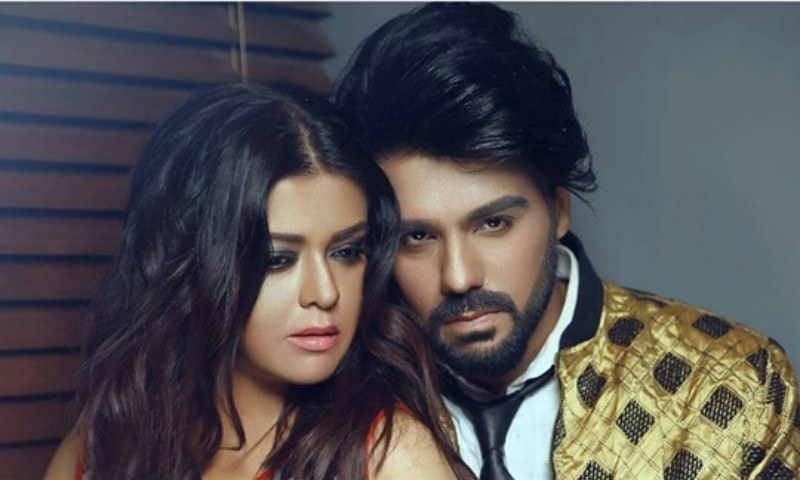 Along with the song, its Maria Wasti in the video who stole our heart

If there is one song which we have been dying to hear for a long time, it had to be Junii Zeyad's Sharaab Cheez Aisi Hai. Originally sung by Punkaj Udhas, the song was a massive hit of its time and with Junii recreating it, it has once again become sensational.
Junii is no newcomer to the industry and has been around for some time. The guy has commercials as well a few acting projects to his credit. Junii also heads an entertainment company and is also a strong voice for issues which need to be raised as we saw recently with the rape and murder of little Zainab where he along with other celebrities took part in a peaceful protest for justice.
Coming back to the song, well since it is now officially released, you're left impress with it in its entirety. Even though you might lose interest midway its Junii's voice which manages to leave a mark on you.
With him having received the rights for the song from Media Concepts, the rendition begins on a good note especially with Maria Wasti talking in the background, setting the mood for Junii to come in and when he begins to sing one is actually pleased to hear how good his voice is.
Read : Maria Wasti to star in Junii Zayed's music video
Usually what happens is, when a song is recreated, it tends to fall flat on its face but here you can't completely ignore Junii's effort as he has managed to sung it really well.
The beats give Junii's Sharaab Cheez Aisi Hai a very modern feel. which might appeal to the present lot. However, midway Junii's voice is not able to bring out that affect of a raag which was needed; especially in that one line, but over all the song along with the video is shot beautifully as it depicts love and loss perfectly.
Maria Wasti looks gorgeous and looks like a great addition to the song as her voice has a lot of emotions which capture the essence of Sharab Cheez Aisi Hai perfectly.
With Junii Zeyad and Maria Wasti making a great on screen pair, we also hope to see the duo in more projects. However, as far as Junii the singer is concerned, we look forward to hearing some more from him soon; perhaps this time an original track which we are sure would be well made and worth listening to again and again.