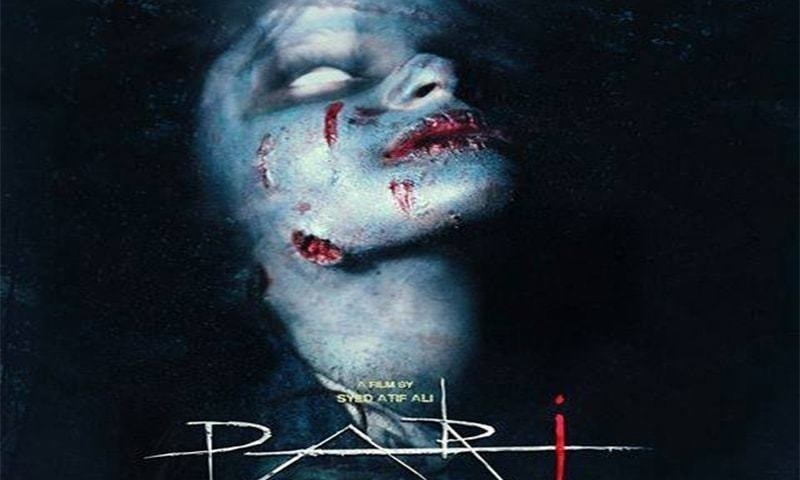 Several fingers were raised after the trailer release of Pari, however, things seem quite changed after the film's release. The content of the movie has told everyone that you don't need big promotion campaigns but good content to make a good movie. It was a very good attempt by Pakistanis to make a horror movie or perhaps the best attempt so far.
Shot in Ayubia (KPK), Pari not only has aptly been picturized in horrific locations, but those which also show the serene beauty of Pakistan, up north.
Pari's young team delivers with a superb music album!
Directed and co-written by Syed Atif Ali, Pari, if not a masterpiece but is a movie that all fans of horror genre can enjoy. Another good thing about the movie is that the director, Syed Atif Ali has stressed on basic Urdu literature throughout the movie and you can gather bits and pieces of interesting poetry throughout.
The story of movie is quite interesting too. Each and every scene of the movie connects and move forwards to this amazing end which teaches us a lesson. Direction is superb, for which I believe, Syed Atif needs to be appreciated.
Khaki Badan- the first song from Pari has it all!
If you talk about the cast there are no big names, yet, Junaid and Azekah have played their part on the big screen rather well. Qavi Sahab also seems to have outdone himself in such an amazing manner. Then comes Khushi, the Pari, she is obviously the future of our industry, 10/10 for the cast.
We know that the audience of Pakistan always needs a good story line with a good lesson at the end, one that is relatable to the common people of Pakistan. And Pari seems to have aptly nailed it. Pari is not dissapointing, but connects well with an average Pakistani and that will be the film's winning point.
There are still some loop holes in the movie for example there is a room of improvement in makeup and music. The element of horror can be more developed but its scares you nonetheless. The only thing about the movie that annoys us is the fact that some of the shots have been poorly edited and you cannot afford such mistakes on such a big platform.
Pari has released, the premiere was a success and now the fate of the movie lies in the hands of its audience. Let's see where they take it.