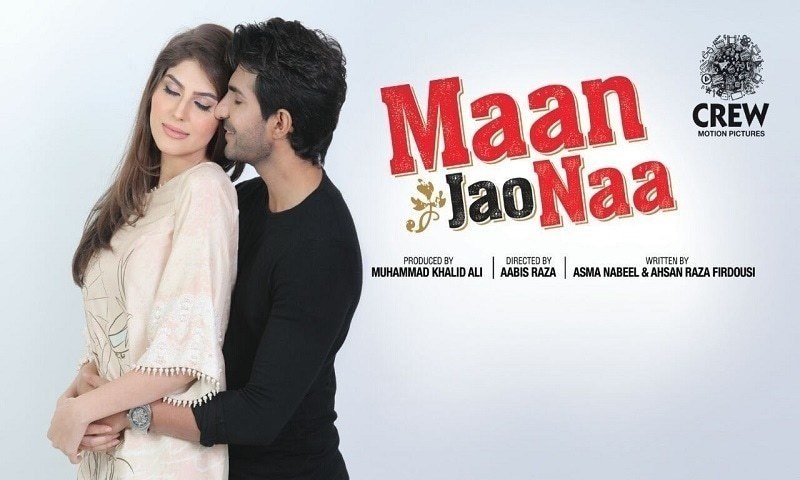 Let's cut the chase and get straight to the point. Directed by Aabis Raza and produced by Muhammad Khalid Ali, Maan Jao Naa is unlikely to live up to the expectations of the audience. There was controversy with regards to the songs in the film, which generated a lot of publicity but sadly film doesn't have much else to offer.
The movie revolves around Raania's fixation about marriage. She is anti marriage, as she has seen her aunt's love marriage fail. Her friends and family attempt to change her point of view about marriage. Will Raania 'Maan' her family's demands? Perhaps we all know the answer to this question, having seen this character a few dozen times in cliched rom-coms.
The trailer for Maan Jao Na manages to impress with its vibrant colors!
The movie begins with a colorful song on the beach which looks like a failed attempt at recreating Balam Pichkari from, Yeh Jawani Hai Deewani. Acting from the lead pair is mediocre, and its Ali Gul Pir's cameo that adds some fun moments and energy to the movie. Asif Raza Mir and Asma Abbas played their part really well. The young pairing of Ayaz Soomo and Hajra Yamin were also quite impressive on the big screen.
To be honest, Maan Jao Naa fails at building characters and drags around for way too long. You start losing interest, half way through the film.
If pushed for it, you can find some good things about the movie such as the decoration, and coloring of the film. They showcased Sindhi culture nicely and the leading lady spoke Sindhi with authority.
It wont be wrong to look at Maan Jao Naa like another Chein Aaye Na. Something entirely uninspiring. 2018 has been a mixed bag with Parchi winning at the box office, but other films seem to having hit a roadblock of their own making. We hope for better from the rest of the year.
HIP Exclusive: Adeel Chaudhry talks about 'Maan Jao Na' & more!