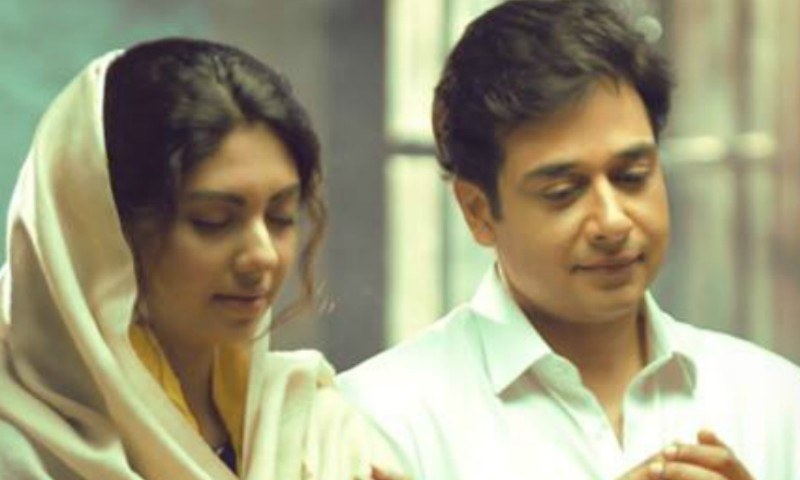 Having been in the industry for so many years it amazes us how Faysal Qureshi always manages to keep his fans enthralled by his projects one after another. Now we for one are also great fans of his morning show as he comes across as a person who talks from the heart and that is a quality which makes us respect the actor even more.
But where we may not have liked his play from last year called Zakhm that much, it is his recent, under the production of Aijjaz Aslam called Khalish which is already intriguing us with its teasers.
With the teasers having gone on air recently, we can say there is something very appealing about the whole project as Faysal looks intense and portrays a character whose father abandons him and his mother, played by Zainab Qayyoum, whom we are enjoying watching as the annoying Anila in Aangan, is left to raise him all alone .
Read : Faysal Qureshi completes 25 years in the industry!
Written by Imran Ali Safi, the concept of the story is nothing new but its style of writing from little that we saw gives the run of the mill plot a fresh out look. Another thing which we liked in the teasers was the pairing of Faysal Qureshi and Sunita Marshall as this is an onscreen couple which is a welcome change.
Coming back to the story, Faysal Qureshi's father is being played by Asif Raza Mir and under the pressure of his family he lets go of Zainab Qayyoum. Eventually with the son all grown up and hating his father for never acknowledging him, he sets out to take revenge after his mother passes away. Will he succeed and whose daughter is Sunita Marshall, all this makes us anticipate for the play to begin.
Now initially we thought that how could Zainab Qayoum (who herself is young) play a mother to Faysal Qureshi but two seconds into the teaser and we are left quite impressed as she manages to pull it off quite well and the credit for this goes to the director of the play who prepared her for the role well.
So with a stellar cast and a story high on love, loss and revenge Khalish has all our attention and we cant wait to review it soon!