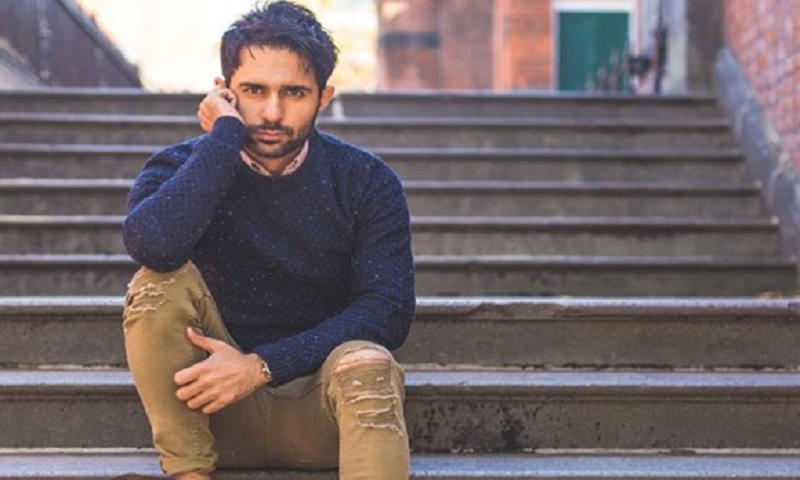 We expect Hamza to deliver well; not only because acting runs in his genes but also because he's proven he can
The industry is certainly thriving with more and more talented people entering it. 2017 and now 2018 especially proved to be a year fruitful for Pakistan in regards of its media. Be it television or film, talented people came upfront and proved, Pakistanis are no less.
One such name, that occurs in mind when it comes to fresh new talent is Hamza Firdous. Son of veteran actor Firdous Jamal, Hamza Firdous is a name that openly denies all claims that nepotism makes. The actor, is intent upon upping his game on television these days, without involving any support from his father, who could and still can easily land him roles in top productions.
Hamza Firdous; a budding actor in a league of his very own!
Only two serials old, Hamza Firdous has gone from a simple supporting role in O Rangreza, to a more mature, more serious character in Ghughi, and now to playing the lead in 7th Sky Entertainment's upcoming project, Seerat. Starring Kinza Hashmi and Hamza Firdous in the lead, Seerat, will be a play about a young girl trying to find her roots in a new city and being spiritually guided by the man she meets.
On playing the lead in a major project by 7th Sky Entertainment, Hamza Firdous expresses his excitement and confidence mentioning the fact that character will allow him to experience a role he has not done before. The guy talks about experience from the fact that he has been doing a major amount of television and film work back in Ireland as well.
Seerat will star Hamza Firdous in an entirely different character. We've seen the guy playing the psychotic Tipu in O Rangreza and the more mature, settled Tek Chand in Ghughi. Now experimenting with a lead character, we're expecting Hamza Firdous to showcase his versatility once again and wow the audience, because yes, we expect him to deliver well; not only because acting runs in his genes but also because he's proven he can.