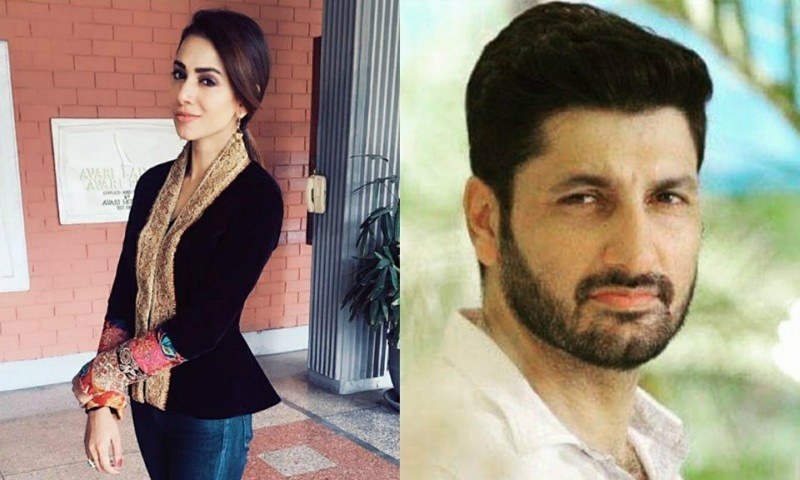 "Jibran and I have worked together twice, he's a wonderful actor and a friend, so looking forward to it," Tooba
Being a successful model, doesn't mean one can have an equally successful acting career, but for Tooba Siddiqui, nothing seems impossible. The girl with her gorgeous looks and her natural flair for acting has made us look forward to her on the small screen. We loved her in the drama Ilteja and in the movie Dobara Phir Se glad that she came back to acting after a small hiatus.
The reason why we are talking about this stunning actress today is because she is about to appear in another drama called Tum Se Taluq Hai which is its working title at the moment, along with Syed Jibran.
With us super excited for the project as both Tooba and Jibran share great on screen chemistry, we got in touch with Tooba Siddiqui to know more and this is what she shared with us .
"It is a 7th Sky Production and it has been written by Wasi Shah. Tum Se Taluq Hai is a working title for now and could be changed," said Tooba.
Read : Tooba Siddique talks family, fashion, and her return to the small screen
Talking about the story, Tooba added, "The story can really be anybody's story and I am sure people will relate to it as it is about relationships and how they can go wrong and affect your kids while having lots of twists and turns in the plot too."
With her playing the role of a girl called Aleena,Tooba told us,"I play the character of Aleena who is our very simple girl next door but faces problems with her husband."
And since she is working with Syed Jibran in this project we asked her what was it like working with him again, "Jibran and I have worked already together twice so there's no surprise there he's a wonderful actor and friend so looking forward to it."
But if you thought that this was the only project in the pipeline then Tooba also revealed to us her next with Mohib Mirza called Koi Hai which will be shot in Lahore. But since she cannot reveal too much about it at the moment we just have to wait a bit longer to get all the details for you .
But with Tooba Siddiqui and Syed Jibran gearing up to shoot for the play this month, we look forward to watching the drama soon as 7th Sky Entertainment is known to give quality content and with these two stars on board we are sure Tum Se Taluq Hai will be a treat to watch!