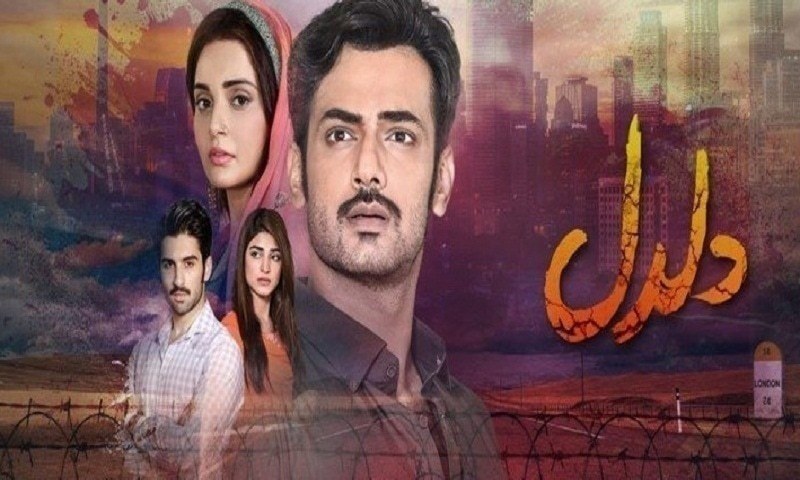 The drama will be remembered for a long time to come for its ability to tackle illegal immigration so intelligently.
The last time any drama made us so emotional upon coming to an end was Sang-e-Marmar as that just like Daldal was engrossing right from the beginning. But as far as Daldal was concerned its main aim was to educate the masses about how tough life was abroad and through Shuja one actually got to see that. However, with the drama ending one last night, cant help but miss it already as it was one of the best dramas to have come out in ages.
Written by Qaisera Hayat and directed by Siraj ul Haq, the duo complimented each other's style of work so well that each scene whether shot locally or in the UK was a job well done and besides a great ensemble of cast, the beauty of Daldal lied in the fact that each character was so well thought of that after so many weeks one found themselves engrossed in the characters' lives.
So how did it all end for everyone? Well read along to find out.
Read : In Review: Daldal is an intelligent piece of work!
Now the last time that we had tuned in Shuja (Zahid Ahmed) had been caught in a drug case where he, by the way, was innocent but since he was illegal he had no choice but to run. But back home Hira's (Armeena Khan) mother is hell bent on getting her daughter a divorce so she can move ahead in life as at the moment her depressive mode is making her mother worry for her.
But where Hira does not want to leave Shuja right there she realizes that he doesn't love her and maybe this is the right thing to do. Shuja trapped in his case, goes to meet someone who can help him and what he sees is shocking as Hira's dad, whom he thought was dead, is very much alive. The man is not only alive but he leads a drug racket successfully in UK and is thriving upon it.
Yes guys, the guy after whom Shuja dreamt of coming to the UK for, is in front of him and it is here that he tells him how tough life was in the UK. But since Shuja never listened to anyone, he had to face difficulty himself, a decision which now he regrets.
But with his khalu urging him to live his life and appreciate his own country, Shuja decides to come back home and gets deported, making us a bit teary eyed as we were glad that for once he chose the correct path.
Read : Daldal takes an interesting turn with Preet asking Shuja to marry her!
Upon his arrival in Pakistan, he finds Hira is about to divorce him and much expected, he makes it in time to the court to stop his wife from going away.
Talking about the performances, well the entire drama belonged to Zahid Ahmed as from its very first episode he fascinated us with his portrayal of Shuja, a man who was initially selfish but after having come to the UK and facing a harsh time he grew to appreciate his family, his wife and most of all his country where at least whatever one earned was with respect. Armeena Khan won us over as Hira especially during the last few episodes as she portrayed a woman who was left all alone to fend for herself. Another actor besides of course Abid Ali and Asma Abbas who we wished we saw more of was Muneeb Butt as with Daldal he matured and his portrayal of Kamran, the responsible son was played very well.
So will we miss watching Daldal every week? Most definitely, as reality based plays need to be shown to those poor souls who think that once abroad they would be swimming in money become. Daldal carried an excellent message, making people aware of how everything that glitters is not gold.
This being Zahid Ahmed's best play till date, we hope that he does another play by Qaisera Hayat soon as with his natural flair for acting and her heart felt dialogues, both can be unbeatable when together!