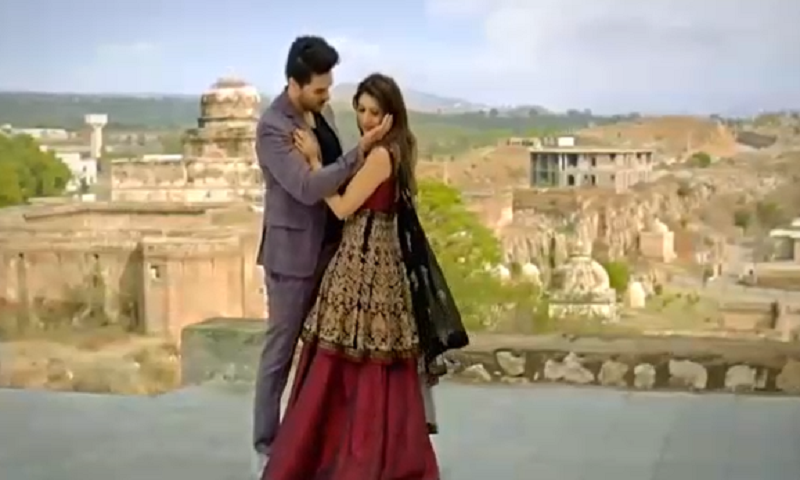 Prepare to be mesmerized by Rahat's soothing vocals along with Ahsan Khan & Aleeze Nasser's onscreen chemistry
February's the moth of love and what's better than getting to tell your loved one that you simply adore them with a beautiful song your relationship can relate to. Rahat Fateh Ali Khan, once again, has brought about the ultimate love anthem, just in the nick of time, for those who want to say it in an absolute magical way.
Starring the heartthrob Ahsan Khan and the beautiful Aleeze Nasser in the video, Naino Nay Tere is the love ballad of the year. The duo's onscreen chemistry sizzles and makes you fantasize about your own loved one, in such exotic locations, and that too, all in Pakistan. Ahsan and Aleeze together have added to the value of the song immensely, making it all the more magical.
Rahat Fateh Ali Khan To Begin The Just Qawali World Tour 2018 in March
Naino Nay Tere, is not only a visually pleasing track, but its one beautiful song that aesthetically pleases the listeners. Its a complete experience for the audience as the track hits you right in the feels. We've been hooked onto this one for its sheer beauty and the melodious experience it offers.
Naino Nay Tere, a song that you'll immediately fall in love with, has been produced by Beeline Production, a company that one ought to look forward to, in the future. If it can create such an amazing piece as its first project, with amazing production values, we're left wondering what happens when they're on their 2nd, 3rd or eventually mega projects.