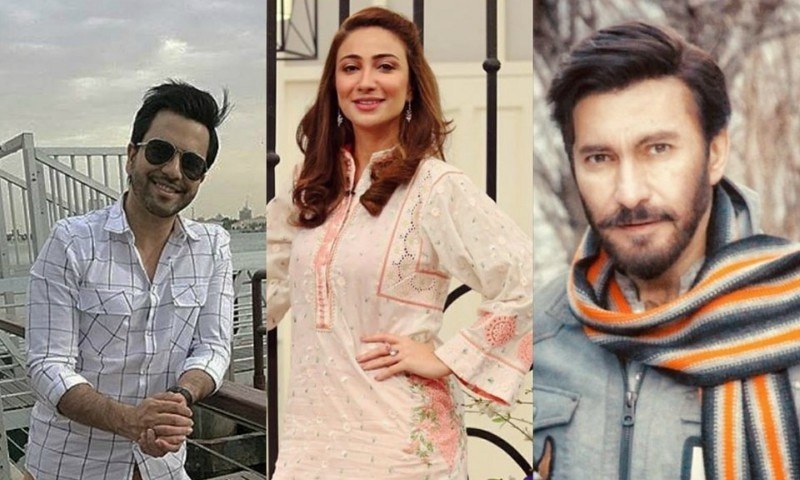 Read along to find out what Junaid Khan to Anoushey Ashraf have to say on the latest decision by PEMRA.

February is a special month for every one as this is when love is celebrated all over the world. Pakistanis have also taken due part in celebrating the 14th of February as Valentine's Day for quite some time now, but this time it feels, television and activities are in for a ban. PEMRA has issued a statement where it has forbade all types of media from promoting the event as well as disallowed any event to be held at a public place or even at an official level.
The decision came in lieu of impending programs laid out by television channels on Valentine's Day but now one cant help but be left a bit baffled by this sudden turn of events. Even though classified as a harmless day which if celebrated brings no hatred but since according to many who feel this is anti Islamic, we feel PEMRA felt is necessary to take this step this time around.
We do believe PEMRA might have a reason to justify the ban, however, we decided to get in touch with few of our stars to ask them whether this ban in their opinion was the right thing to implement or not and this is what they shared with HIP.
Read : 10 romantic movie songs to play on Valentine's Day!
Aijazz Aslam
"PEMRA should consider stopping Indian Content on television which is destroying our younger generation but Valentine's Day will be all over social media anyways."
Mohsin Abbas Haider
"I personally am too old to be celebrating Valentines day but I feel that when you find your true love there really is no need to publicly display it as it is something very personal and more charm stays that way so yes I am okay with PEMRA's decision to ban it."
Now where the Muqabil star may not have a problem with the latest decision, Ali Abbas has a different take on the matter as he said,
"I think such a notice makes no sense as what do they actually want to stop? Love? Because for me it's not only a lover's day, it's a day that celebrates love for your friends, family and colleagues. So if PEMRA wants to stop something they should stop Indian content, Violence shown on screen and many other things that are harmful for our society anc trust me love is not one of them."
With a valid point there, lets see what other celebrities have to say on the matter.
Junaid Khan
" I think valentines day is a celebration of love which is not just limited to the love between a man and a woman as it can be for the love of your family, animals, beauty that nature holds and so I don't see any harm in the day."
Anoushey Ashraf
"I think Valentine's Day today is more about celebration of love as a whole rather than the way many of us perceive it. We need to get out of this one dimensional mindset. I was once invited to a show on Valentine's to celebrate the bond and love I share with my mother."
Yasir Hussain
"I feel that it has become a festival now as various shows are made around this theme, in the market people are selling heart shaped balloons, cards are being displayed so I feel due to this there are many people who gain monetary benefits as printers also earn so in all aspect everyone is gaining something from the day. Also I feel that Valentine's Day can be celebrated by any one and is not just limited to a boy and a girl so PEMRA should take action on those things which matter as this is not such a big issue."
Zhalay Sarhadi
"I don't know why this is even being discussed as I am neutral in this case but I do feel that there should be a choice as whoever wants to celebrate should and whoever doesn't want to should just ignore. There is really no harm in celebrating a reason to love."
So there you have it guys, now let us know your opinion on the matter too in the comment box below.